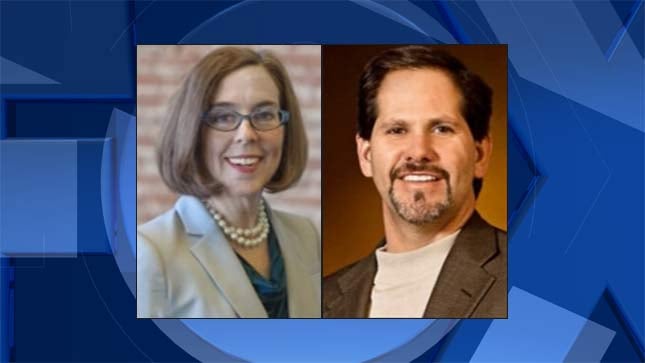 Candidate photos (KPTV)
PORTLAND, OR (AP) -
State Rep. Knute Buehler won the Oregon GOP gubernatorial primary Tuesday, besting a crowded field vying to compete against incumbent Democrat Kate Brown in November.
Buehler, who ran for secretary of state in 2012, was the most centrist of the Republican front-runners.
While skeptical of major new spending, Buehler says he is open to increased taxes on electronic and regular cigarettes to pay for budget items like health care, and also to a carbon tax.
Buehler was considered a front-runner, along with retired Navy pilot Greg Wooldridge and businessman Sam Carpenter.
The Associated Press called the Democratic nomination for the current governor, with Brown having an overwhelming lead after early returns were announced.
MORE: Oregon primary election results
Copyright 2018 The Associated Press. All rights reserved.