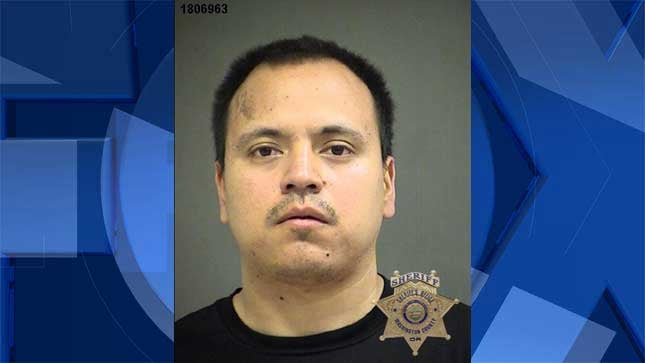 Lopez-Herrea, booking photo.
BEAVERTON, OR (KPTV) -
A man caught peering into women's windows in Beaverton now faces a burglary charge, in addition to two other charges, according to Beaverton police.
Diego Lopez-Herrea, 27, was arrested and charged with invasion of privacy April 7 after officers say he peered into a woman's window in the 13700 block of Southwest Electric Street. Lopez-Herrea was arrested again May 15, after police say he was caught peering into a second woman's window in the 6400 block of Southwest Alice Lane.
Officers tacked on a burglary charge Sunday after they learned Lopez-Herrea broke into a home in the 6500 block of Southwest 123rd Avenue May 16 and tried on the woman's clothes.
Lopez-Herrea is being held in the Washington County Jail, pending charges, the department says. Police believe there may be additional victims. They urge potential victims to call 503-629-0111.
Copyright 2018 KPTV-KPDX Broadcasting Corporation. All rights reserved.