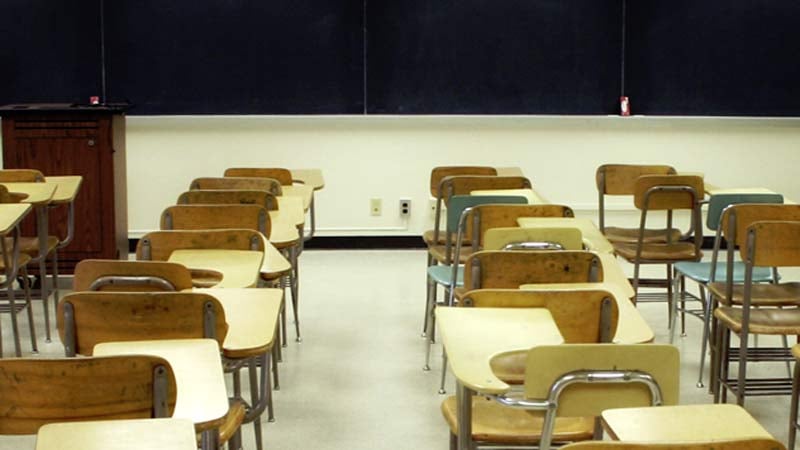 KPTV classroom file image
NORTH BEND, OR (AP) -
A coastal Oregon high school is facing anti-gay discrimination allegations as the Oregon Department of Education is planning a hearing and may impose sanctions.
Two young women who were an openly gay couple cited several incidents. They were walking in the school parking lot when the principal's son drove up, veered away at the last second and shouted an anti-gay slur. In class, a teacher equated same-sex marriage with bestiality.
The girls complained to school officials, but harassment continued. The school police officer told one girl she's going to hell.
The American Civil Liberties Union of Oregon, which represents the two girls, says they're brave young women who have made it their mission to end the mistreatment of gay students in the school.
Copyright 2018 The Associated Press. All rights reserved.