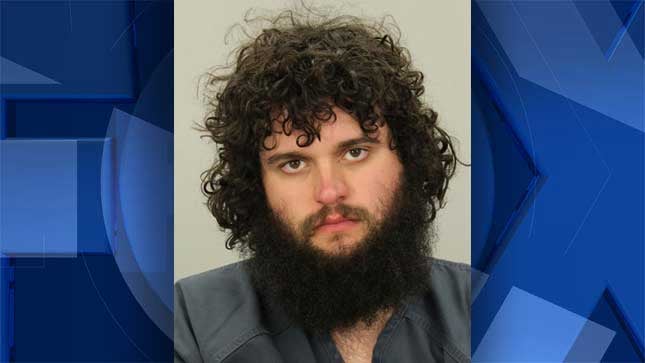 Samuel Bowling, booking photo. (CCSO)
NORTH BEND, OR (KPTV) -
A North Bend woman called the Coos County Sheriff's Office Friday to report that her son, who was wanted on multiple methamphetamine charges, was trespassing in her yard and refused to leave.
Deputies and a K-9 officer responded and found the man, identified as Samuel Bowling, hiding in brush about 50 feet behind the house, which is in the 93000 block of Hillcrest Lane.
Deputies arrested Bowling just after 7 p.m. and say it was their third visit to the home that day.
They say when they arrived on scene the third time, Bowling saw them and attempted to hide, but K-9 Officer Odin found him.
Officers arrested Bowling without incident and booked him into the Coos County Jail, where he is being held in a $75,000 bail.
He faces two counts of failure to appear on unlawful possession of methamphetamine, one count of unlawful possession of methamphetamine, one count of criminal trespassing in the first degree and a single count of theft in the third degree, the sheriff's office said.
According to deputies, Bowling's arrest was K-9 Officer Odin's 67th capture for the sheriff's office.
Copyright 2018 KPTV-KPDX Broadcasting Corporation. All rights reserved.