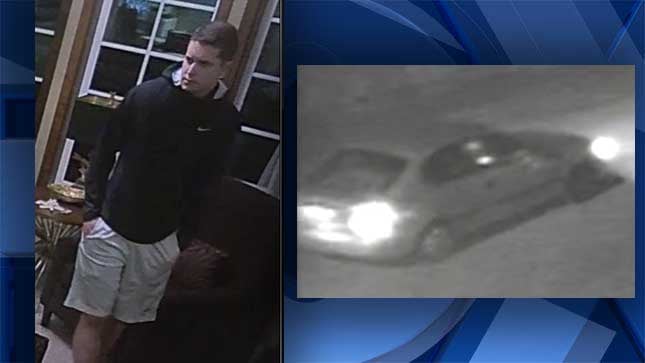 Photos provided by the Newport Police Dept.
NEWPORT, OR (KPTV) -
A man suspected of kidnapping a Newport-area hotel employee and holding her at gunpoint Saturday is at large.
Investigators say the man is white, in his mid-to-late 20s, has brown hair and a thin build. He stands approximately five-feet 10-inches tall and has no accent of distinguishing features.
City police say he allegedly kidnapped the employee just before 3 a.m., grabbing her, forcing her into a car and handcuffing her.
He then drove around the Newport area for an hour-and-a-half and released the employee unharmed about a mile from where she was taken, according to officers.
Once released, the employee flagged down a nearby Newport police officer and reported the incident.
Nearby surveillance cameras captured the suspect and his car on video.
Police say he was driving a light-colored four-door hatchback with a manual transmission. The vehicle is possibly silver or gray colored and was very clean inside, according to officers.
Anyone with information related to the investigation is asked to call the Newport Police Department at 541-574-3348 or text their tip line at 541-270-1856.
Copyright 2018 KPTV-KPDX Broadcasting Corporation. All rights reserved.