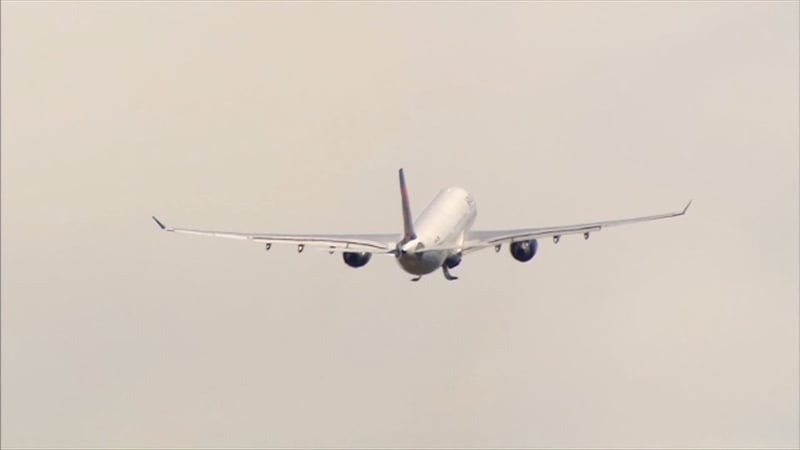 File image
PORTLAND, OR (KPTV) -
A Delta flight from Portland to Atlanta was diverted to Oklahoma due to an "unruly passenger," according to an airline spokesperson.
Delta confirmed Flight 1156 from Portland International Airport landed without incident in Tulsa, Oklahoma on Wednesday.
The Department of Justice reported that federal air marshals on the plane "successfully deescalated and controlled the situation."
The passenger causing the disturbance was met by law enforcement and taken into custody after the plane landed. The FBI will investigate the incident further to determine if the passenger violated federal law.
No other details were immediately released about the incident.
Delta reported 172 passengers were on the plane, with six crew members. The plane was set to continue on to Atlanta after the unplanned stop.
"Delta apologizes to our customers delayed by this diversion," according to a statement from Delta.
Copyright 2018 KPTV-KPDX Broadcasting Corporation. All rights reserved.