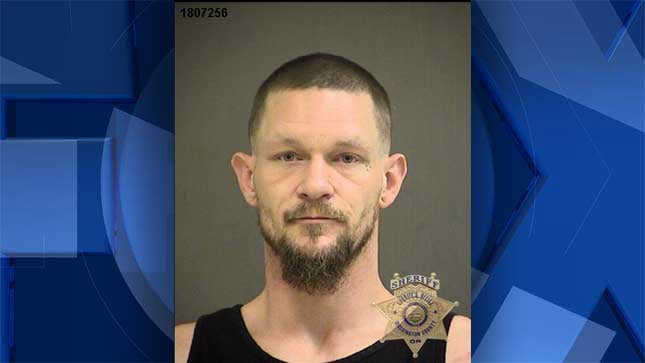 Cory Hergenrader, booking photo.
BEAVERTON, OR (KPTV) -
A man about to be sentenced Wednesday afternoon bolted from the courtroom, running through a nearby Fred Meyer store and a Subaru car dealership, according to the Beaverton Police Department.
Multiple officers caught up with 34-year-old Cory Hergenrader just 11 minutes later, arresting him and bringing him back to Beaverton Municipal Court, where he was being sentenced by a judge regarding a driving while suspended-misdemeanor criminal charge.
According to officers, Hergenrader was not in custody prior to the hearing. He was originally being sentenced to 90 days in jail with credit for time served and ran from court Wednesday to avoid going to jail.
Beaverton police say Hergenrader "disrupted and disrespected the court" and was sentenced to 230 days in jail with credit for time served. He was also charged with interfering with a police officer.
Hergenrader was lodged in the Washington County Jail.
Copyright 2018 KPTV-KPDX Broadcasting Corporation. All rights reserved.