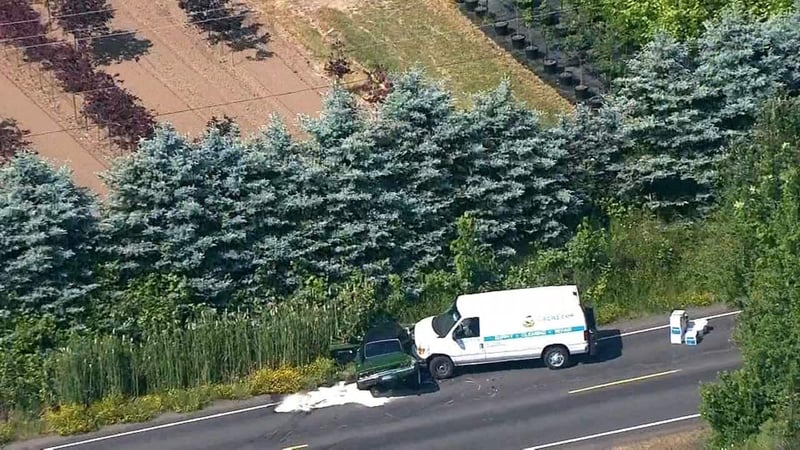 KPTV/AIR 12
PORTLAND, OR (KPTV) -
Deputies with the Multnomah County Sheriff's Office say two people are dead after a crash involving a van and a car Tuesday.
The crash occurred close to Gresham in east Multnomah County near Southeast Dodge Park Boulevard and Southeast 302nd Avenue.
Deputies say the vehicles were found just east of the intersection and that two people were pronounced dead at the scene.
The two people were from a single vehicle, the sheriff's office says. Deputies have not confirmed if they were in the van or the car.
The driver of the second vehicle was not hurt and is cooperating with investigators.
The road near the crash scene was expected to be closed for several hours Tuesday evening. Local residents were asked to use alternate routes.
No additional information was immediately available for release.
The sheriff's office's East County Vehicular Crimes Team continues to investigate.
Copyright 2018 KPTV-KPDX Broadcasting Corporation. All rights reserved.