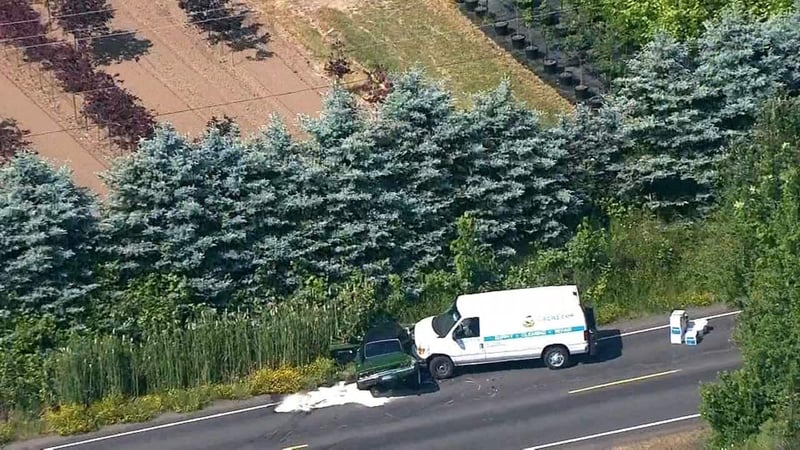 Image: KPTV/AIR 12
GRESHAM, OR (KPTV) -
A 70-year-old man and a 76-year-old man, both from Gresham, died in a crash in east Multnomah County on Tuesday.
Deputies identified the two men Thursday as Arden L. Olsen and John E. Stewart.
Emergency crews responded to a two-vehicle crash near Southeast Dodge Park Boulevard and 302nd Avenue at 2:33 p.m. Tuesday.
Images from Air 12 showed a van and a car involved in the crash.
Deputies said Olsen and Stewart were pronounced dead at the scene. The driver of the second vehicle was not injured and cooperated with investigators.
Deputies have not released any details about what led to the crash. The case remains under investigation.
Copyright 2018 KPTV-KPDX Broadcasting Corporation. All rights reserved.