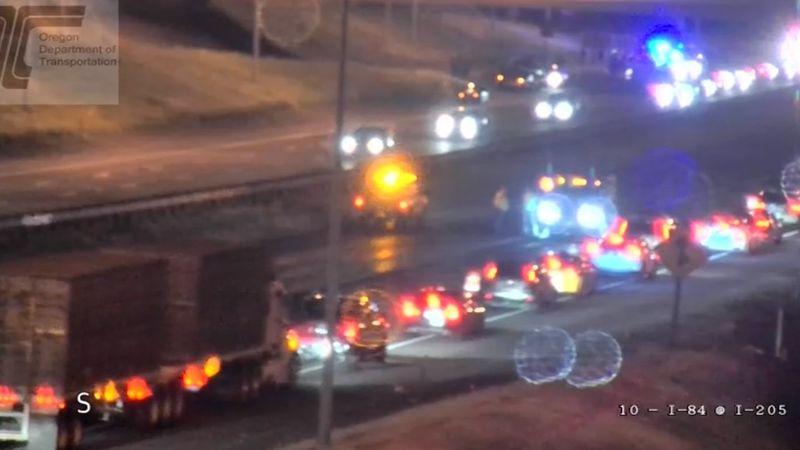 (ODOT/KPTV)
PORTLAND, OR (KPTV) -
Portland police have identified a 44-year-old motorcyclist who died in a crash at the Interstate 205 and Interstate 84 interchange last month.
Medical personnel said Jason L Schumacher, of Portland, died while he was being transported to an area hospital May 13.
Police responded to the crash on Exit 21B around 9:40 p.m.
Exit 21B is the exit from northbound I-205 to westbound I-84.
Officers with the bureau's Traffic Investigation Unit don't think any other vehicles were involved in the crash.
Authorities have not released any additional information.
Copyright 2018 KPTV-KPDX Broadcasting Corporation. All rights reserved.