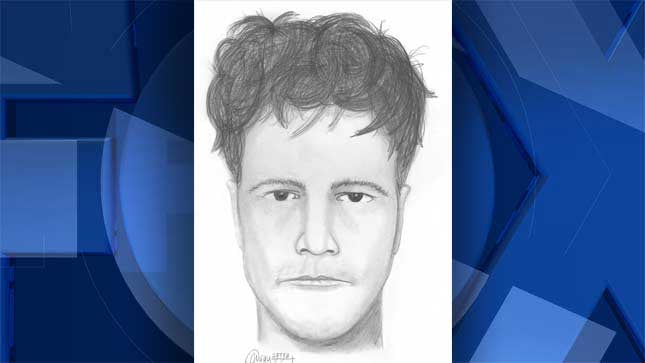 Photo provided by CCSO.
WILSONVILLE, OR (KPTV) -
The Clackamas County Sheriff's Office and Wilsonville police have released a sketch of a man they say exposed himself to a woman outside of her Wilsonville apartment.
The alleged exposure occurred in the complex parking lot May 31. The complex is in the 11400 block of Southwest Toulouse Street, the sheriff's office said.
According to deputies, the man ran northeast when the woman verbally confronted him. Deputies checked the area immediately after the woman reported the incident, but couldn't find him.
They say he is a Hispanic or darker-skinned man with short and curly hair.
He stands around 5-feet-seven-inches tall, is in his late teens to early 20s and has a very slender build, police say. He was last reported to be wearing baggy blue jeans and a grey t-shirt.
The sketch released Monday was based off of a description provided by the woman, according to the department.
Anyone with information about the alleged crime or the suspect's identity is urged to call the sheriff's office's tip line at 503-723-4949 and reference case number 18-015686.
People with information can also reach the deputies through the sheriff's office's online email form: https://web3.clackamas.us/contact/tip.jsp.
Copyright 2018 KPTV-KPDX Broadcasting Corporation. All rights reserved.