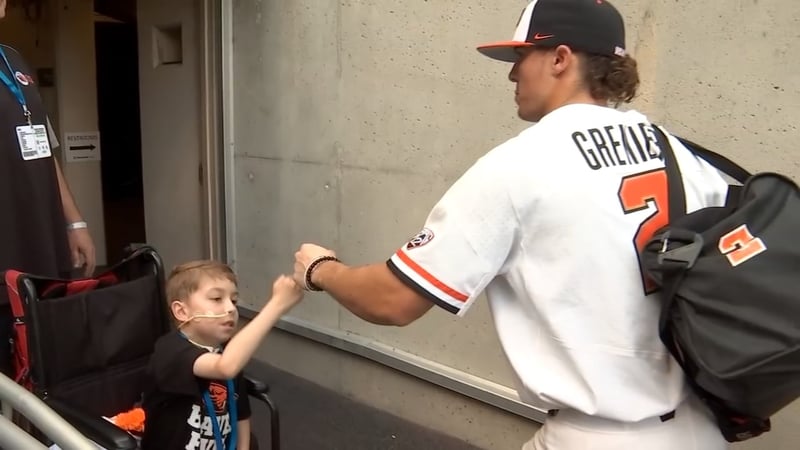 Image: KPTV
CORVALLIS, OR (KPTV) -
He's part of the team, but he doesn't play in the game. A young Beavers fan from Arizona has been with the Oregon State club every step of the way in Omaha.
The last time the Oregon State baseball team won a national title, 9-year-old Drew Boedigheimer wasn't even born yet.
Now, Drew sits in the dugout pregame and in the locker room for postgame victory celebrations. His proud OSU parents join him for the games.
"It feels pretty good actually to be a part of this program because they are one of the best teams in the country," he said.
Drew had a life-saving heart transplant seven years ago, but he's happy about where he is now, watching the Beavers make a run at another national championship.
"I see a lot of people who are like, 'do you want to trade places tonight?' I'm like, 'no!'" Drew said.
Game 1 of the College World Series between OSU and Arkansas was postponed Monday night due to weather. The first game will now take place at 4 p.m. Tuesday.
Copyright 2018 KPTV-KPDX Broadcasting Corporation. All rights reserved.