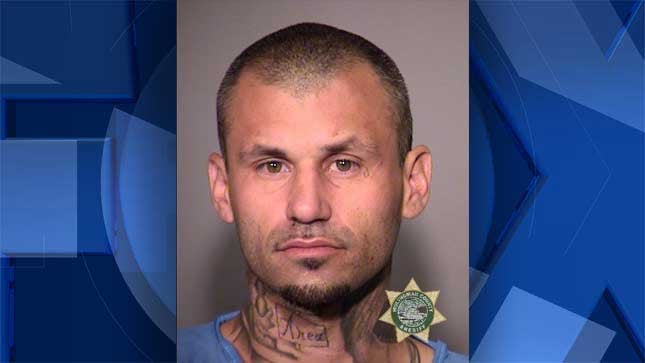 Justin K. Sennert, booking photo.
PORTLAND, OR (KPTV) -
Portland police have identified a 31-year-old man arrested Wednesday night in connection to a robbery and stabbing in southeast Portland.
According to city police, Justin K. Sennert was lodged at the Multnomah County Jail on robbery and assault charges, as well as several drug warrants.
Officers allege Sennert stabbed a man Wednesday just after 11:15 p.m. in the 7800 block of Southeast 92nd Avenue.
They say the victim was stabbed as he was confronting Sennert, who, based on a preliminary investigation, police say was breaking into his parked vehicle.
Sennert fled the scene after stabbing the victim and was found hiding in brush near Southeast 92nd Avenue and Southeast Flavel Street, according to police.
Officers say Sennert told them he had swallowed an unspecified substance. He was rushed to a nearby hospital and, upon his release, was booked into the Multnomah County Jail.
The victim was also transported to an area hospital and suffered non-life-threatening injuries.
Detectives continue to investigate and ask anyone with additional information to call them at 503-823-0405.
Copyright 2018 KPTV-KPDX Broadcasting Corporation. All rights reserved.