Father of teen accused in Bethany-area shooting speaks out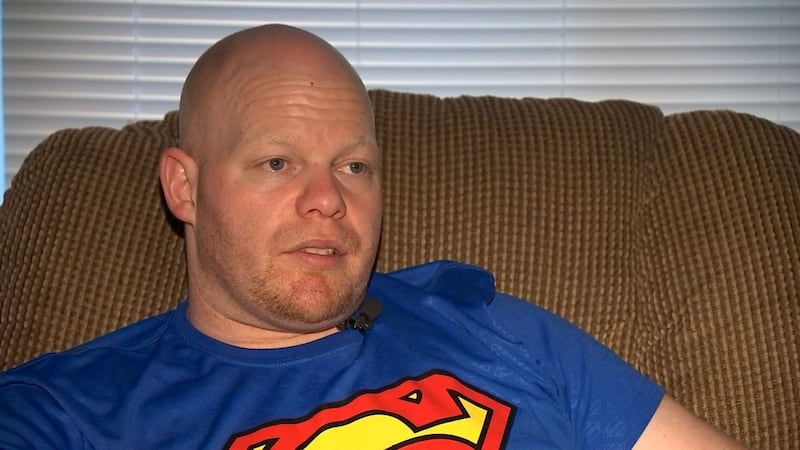 Updated: Feb. 15, 2018 at 10:59 AM PST
WASHINGTON COUNTY, Ore. (KPTV) - A 17-year-old from Springfield was taking cell phone video while he shot a 16-year old six times, including one shot to the head, according to court documents.
Now for the first time, the father of the accused shooter is speaking out.
"I feel like the whole thing is just like a dream right now and I'm trying to figure out how to wake up from it," said Josh Ellis, the father of accused shooter, Jeffery Terrell.
Ellis said he saw his son in jail for the first time this week. They had 30 minutes together.
"He's in tears the whole time, he's not sure what's going on. I'm in tears the whole time as well," Ellis said. He is still trying to comprehend chilling details about his own son's alleged attack.
"I just keep reading all these blogs about him smirking. It's not true at all. He's not smiling about anything. He's super upset," said Ellis.
Investigators say Ellis's son, Jeffery Terrell, went inside a home in the Bethany neighborhood on Feb. 5, took out his phone and started recording as he opened fire on the 16-year old victim.
Inside the home were bullet shells and a lot of blood, according to court documents. Despite the teen being shot in the head, he survived.
"If it was in fact Jeff, then I would deeply apologize, and I'm really thankful that [the victim] survived. I mean, there's no coming back from that, you know," said Ellis.
Ellis said his son had a rocky childhood and eventually ended up in foster care.
He said about a month before the shooting in Bethany, Terrell and his girlfriend lost their baby.
"Yes, that's true, she lost the baby," said Ellis.
No matter the suspect's state of mind, at least two families may now be forever changed. One, nearly lost a son, while Ellis can only see his son behind bars.
"I told him no matter what I'm your dad and I'm going to be your dad for the rest of your life," said Ellis.
Detectives also say the night of the shooting, Terrell told his girlfriend what he had done. The teenager faces attempted murder and first-degree assault charges.
FOX 12 also received a statement from the victim's family. They say this was an unfortunate incident and they're focusing on healing and recovery, while asking for privacy.
Copyright 2022 KPTV-KPDX. All rights reserved.