Man sentenced to life in prison for Portland rape and murder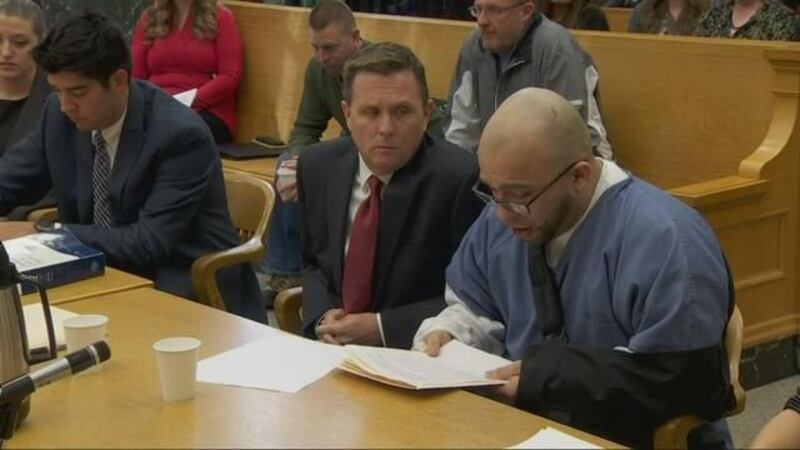 Updated: Feb. 23, 2018 at 12:40 PM PST
PORTLAND, Ore. (KPTV) - A Multnomah county judge sentenced a rapist and murderer to life in prison Friday.
In February 2017, Alex Ortiz raped a woman in northeast Portland.
He then ran from police and went into a neighboring apartment complex.
That's where Ortiz murdered Eleazar "Tony" Villegas and his dog, Max, inside their apartment.
He was later arrested in Hillsboro.
On Friday, Ortiz was sentenced to life in prison with the possibility of parole after 48 years.
In court, Ortiz said "I am absolutely sorry. You have every right to be angry with me and call me every name in the book but I answer you today with clarity conviction and courage that I was wrong. Nothing can change what I did."
In December, Ortiz was also convicted and sentenced for another rape in Washington County.
Copyright 2022 KPTV-KPDX. All rights reserved.