Vancouver parents, DSHS reach settlement in foster child abuse lawsuit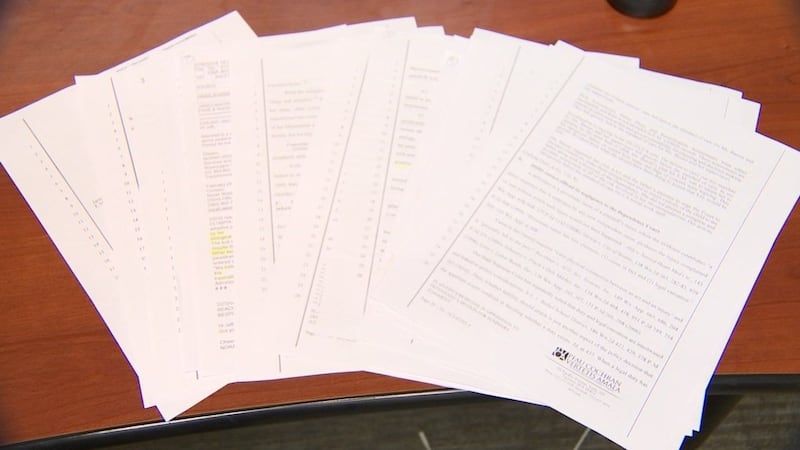 Updated: Feb. 28, 2018 at 3:07 PM PST
VANCOUVER, Wash. (KPTV) - A Vancouver couple said their foster child was taken from them by the state of Washington, only to be reunited with her biological father, who's a convicted child rapist.
The family said, despite their warnings, the little girl was sexually abused by her dad for years.
Jared, the former foster dad, only wants to share his first name. He tells FOX 12 that he sued the Washington Department of Social and Health Services for $9 million because of what happened to his now adopted daughter.
DSHS recently settled the lawsuit for $3.1 million. The couple said all the money will go towards helping their little girl, who is now back in their custody.
"Once we started doing overnight visits with him, she started pulling out her hair, big chunks so she had bald spots. We had to put socks over her hands," said Jared.
Despite the warning signs that his foster daughter was scared of her biological father, Jared said she was ripped away from him and given full custody to her biological dad, Randall Abel.
Abel is a convicted child rapist. Lawsuit documents show that Abel got full custody of his daughter when she was only 18 months old.
"They said he was doing what he needed to be doing, and that he could get her back," said Jared.
Jared and his wife took home the little girl when she was just three days old. Jared said her biological mother tested positive for methamphetamines, and so did she.
Eventually, the foster parents were shocked when the state allowed their foster child to have visits with her dad, who never completed recommended sex offender treatment after prison, according to court documents.
The couple wrote letters to the state saying: "please, don't put her life at risk."
"It seemed like nobody's voice was heard in this case and unfortunately she was the victim of that," said Jared.
Despite their pleas, Abel eventually got full custody. Court records state that he raped and sexually assaulted his daughter on a regular basis for four years.
"She said a couple things of what he made her do, but she hasn't really processed that," said Jared.
Lawsuit documents show, when the girl was six years old, still in full custody with her dad, she shared disturbing stories about her father with her teacher and a bus driver.
"That's what she viewed as a normal relationship with a dad. Because it happened to her so young. I think that's how she bonded with him," said Jared.
Jared's lawyer said someone reported the girls story, and because of her sex abuse allegations, Able is now serving 17 years in prison.
Jared's little girl who he tried to protect, is now legally his daughter. He said a piece of his heart has been restored.
"Having her back, a big piece of that returned, but it was a damaged piece - it wasn't the whole piece that had been taken away from us," said Jared.
FOX 12 reached out to DSHS for comment, they sent us a statement saying, "We believe this settlement provides the means for this child to get the care she will need to recover from this traumatic time in her life."
When FOX 12 asked what would be done to avoid something like this from happening again, they said they will continue to look at their process and policies to ensure safety of the children in their care.
Copyright 2022 KPTV-KPDX. All rights reserved.