'He was just genuine, he cared': Portland family that met Kobe Bryant through Make-A-Wish reflects on his impact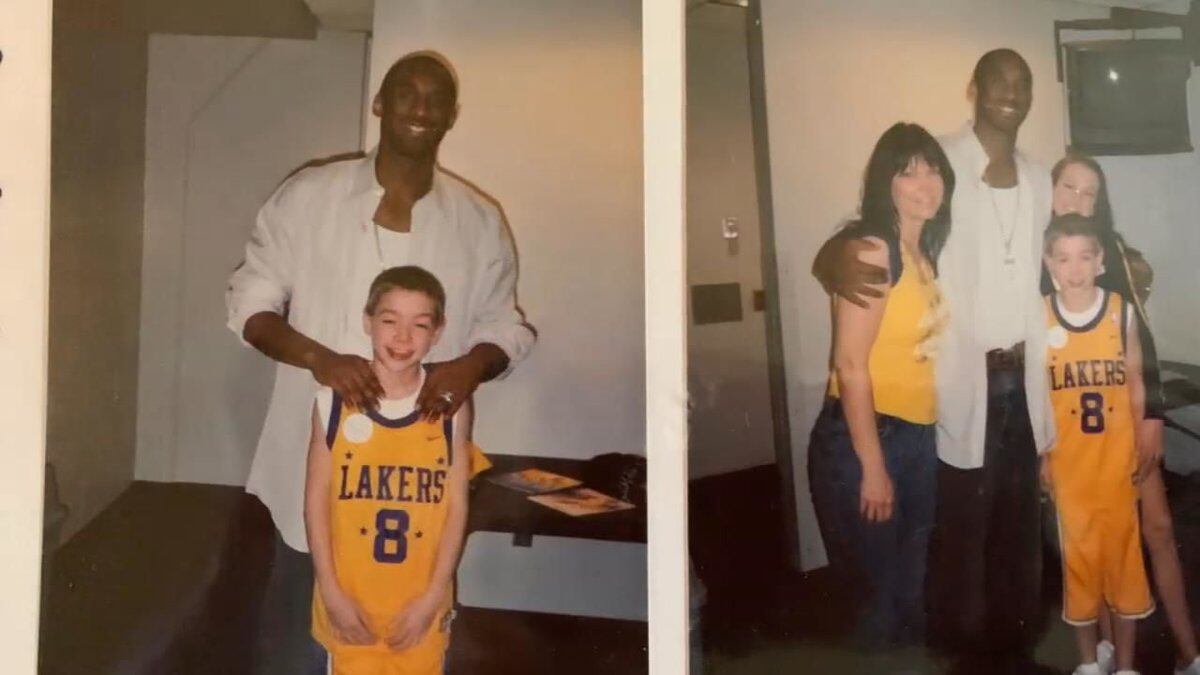 Updated: Jan. 27, 2020 at 7:26 PM PST
PORTLAND, Ore. (KPTV) - People across the country and world are mourning the death of NBA legend Kobe Bryant, who died in a helicopter crash along with his daughter, Gianna, and seven other people in Southern California on Sunday.
Bryant was known for his passion for kids. Make-A-Wish America released a statement that said Bryant met more than 200 kids through its program in his lifetime.
One of those kids was Portland teen Brandon Cohen, whose family says has loved basketball since he could walk.
"[He] wanted to play like Kobe," sister Ashley Haag told FOX 12. "He practiced outside, shooting."
According to Haag and Brandon's mother, Rhonda Cohen, Brandon was a loyal Lakers fan from the start.
Brandon was born with cystic fibrosis and had been in and out of the hospital his entire childhood.
When Make-A-Wish asked Brandon what he dreamed of, there was no hesitation.
"He said he'd love to meet Kobe," Cohen said.
The 14-year-old got his wish in March of 2005, when the Cohens were flown to Los Angeles to watch the Lakers play the Philadelphia 76ers and meet Kobe Bryant after the game.
"He was over the moon," Cohen said.
After experiencing the game in the front row, Haag said Brandon burst into tears the second Bryant walked through the door.
"He could not stop crying," Haag said.
Haag and Cohen said the half hour meet-and-greet was one of the most genuine interactions they've seen. Brandon also got to go out onto the court with Bryant, and had Bryant sign his No. 8 jersey that his family members said he tried to wear every day thereafter.
"It wasn't like just another day," Haag said. "It was like, 'Hi, how are you Brandon?' and he wanted to know all about his life."
The experience cemented Brandon's love for Kobe and the game of basketball.
Unfortunately, Brandon's health complications got worse.
"In the hospital all the time, sometimes once a month, lots of medication," Cohen explained.
In 2008, Brandon's condition was so severe, he was having issues breathing. He passed away at the hospital at the age of 17, Cohen said.
Brandon's family members say learning of Bryant's death over the weekend ripped open old wounds.
"Such a great person who had such a great impact is gone, and it's sad," Haag said.
Another basketball jersey may be retired, but the Cohens hope Brandon and Kobe are playing a pickup game together somewhere.
"We want to believe that they'll connect that way," Cohen said.
Make-A-Wish America released the following statement:
"Make-A-Wish is devastated to learn of wish granter Kobe Bryant and his daughter Gianna's tragic death. Kobe granted more than 200 wishes, giving each child hope for a brighter future. Our heartfelt condolences to the Bryant family and all the families who lost a loved one."
Copyright 2022 KPTV-KPDX. All rights reserved.