2012 Milwaukie HS grad Keynan Middleton finds new home with Seattle Mariners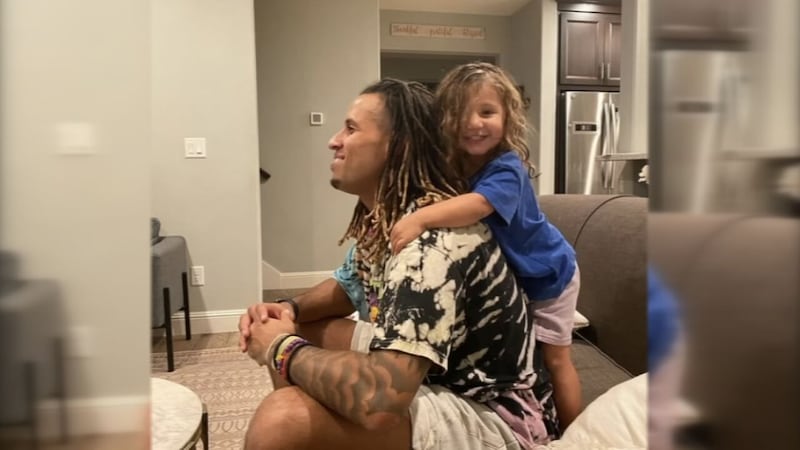 Updated: Jan. 24, 2021 at 2:50 PM PST
MILWAUKIE Ore. (KPTV) - Seven years since being drafted 95th overall by the Los Angeles Angels by way of Lane Community College, Keynan Middleton is now proud to sport the navy blue, northwest green and silver "S" of his new home with the Seattle Mariners.
"I am super happy about the fresh start," Middleton said.
Before the M's, Middleton was a three-sport star at Milwaukie High School - graduating from Oregon's oldest public high school with the Mustangs' Class of 2012.
"I go to Milwaukie High School now, it's a brand-new high school, brand new fields, brand new gym. I'm like, I am so old. It's insane," Middleton said.
The two-time girl dad and new Seattle reliever is so relieved to be living again in his beloved upper left coast.
"I just love the northwest. I am a guy that, I've been through minor leagues, I have been all around the United States and through the whole time people always ask me about cities, there is just nothing like where I am from," Middleton said. "I am just going to be that much more available to my kids and my whole family and to a lot of the things I do in my area and my community, so I am excited about that."
While Middleton may be the rare big leaguer from Milwaukie, the 27-year-old righty isn't big timing anyone - assisting the Milwaukie boys basketball team during his long winters away from the MLB diamond, pre-COVID times of course.
Copyright 2022 KPTV-KPDX. All rights reserved.