'This was a damn good story': Former Blazers great Brian Grant writes new book chronicling chapters in life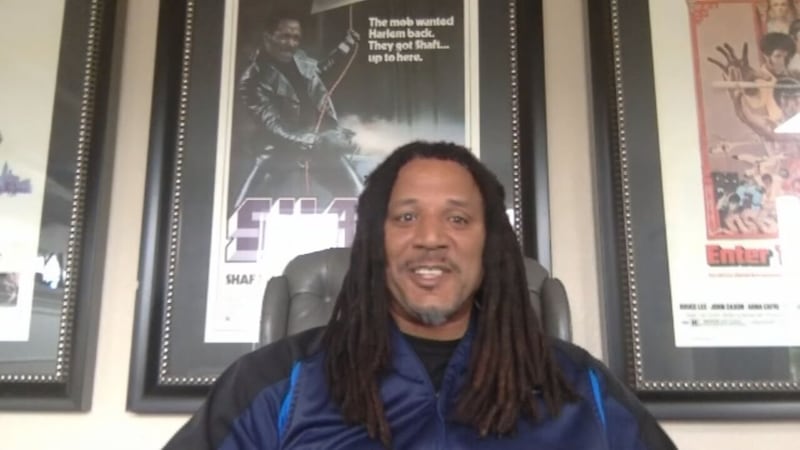 Updated: Apr. 4, 2021 at 8:00 PM PDT
PORTLAND, Ore. (KPTV) - "Basketball gave me a life, Parkinson's taught me how to live it."
It's a quote from Brian Grant's new book Rebound: Soaring in the NBA, Battling Parkinson's and Finding What Really Matters which hits virtual and reality bookshelves on Tuesday.
"This buddy of mine was over, he goes, 'you're an author.' I didn't really think about it. I was like, man. I wrote a book," Grant said.
The 49-year-old Blazers great is ready to let fans and friends inside his mind.
"The first thing I did when I flipped it open was, 'why are they so close on my face?!' Move it back," Grant said.
The full scope of Grant's life has been printed in 356 pages as his post-NBA life keeps writing new chapters.
"Once I got to the NBA, had my ups and downs. Retired, Parkinson's, divorce, addiction, it was time," he said. "All of the latter part of my life, those are things that probably kept me from doing a book for a long time because I didn't want to face the music."
The kid from Georgetown, Ohio, changed his tune after nearly flunking out of Xavier to becoming the 8th pick by Sacramento in the 1994 NBA draft a member of Rip City royalty, the 'Rasta Monsta' co-authored his biography with veteran basketball writer Ric Bucher.
"Ric actually came out to my hometown, and I took him around and took him to the courts where I used to get beat up my junior year," Grant said. "He was like, 'I can feel it. It's this caged-in thing, and I can see a young, skinny B. Grant out getting beat the hell up, and then all of a sudden, you start dominating everybody."
Grant finds the healing powers of baring it all.
"It's really to help myself. I have a lot of things I did that have taken me years to bring up and forgive myself, let alone expect someone else to forgive me," he said.
"My mom says, 'I am proud of you. You have been courageous.' She knows how much…she would come to Portland, and we would be walking in the summertime and people coming up shaking hands, 'we love you this, that and the other," he said. "One time, she said, 'how come when people come up to you and tell you they appreciate you, you get that look on your face? I said, 'because they don't really know me, Mom.' I've been through all of this stuff. She said, 'But, that doesn't matter. It's the good things that you do.' I said, 'no, they both matter to me."
Grant hopes his book matters in your collection.
"They are looking at one man's amazing story. When they get to the end of it and they kind of process everything, I hope they say, 'you know what? This was a damn real story,'" He said.
Look forward to Tuesday's release and the start of spring football practice in Corvallis, where Jaydon Grant is a senior captain for the Beavs and tackling his master's degree at OSU.
Dad can't wait to get back inside Reser Stadium this fall.
Copyright 2021 KPTV-KPDX. All rights reserved.