Mild First Week of February
Published: Feb. 1, 2022 at 9:19 PM PST
PORTLAND Ore. (KPTV) - 9pm Tuesday
February is here! Our weather pattern remains mild and...well...kind of boring for meteorologists. A strong ridge of high pressure offshore remains in place much of the first 10 days of the month as mentioned in the previous post. We are just getting weak systems passing over the top of that ridge.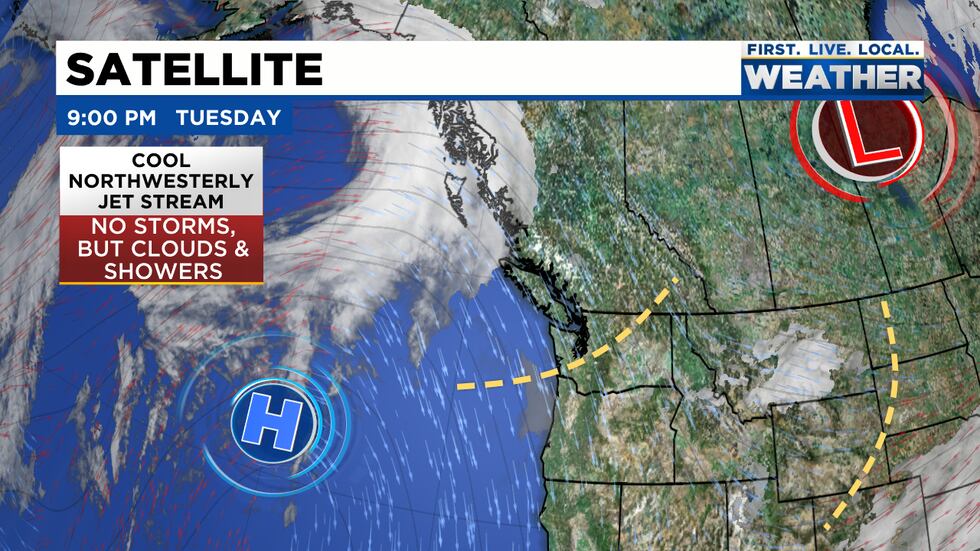 I've lived west of the Cascades in the Pacific Northwest most of my life and I've always noticed February is the month where "winter loses its grip". By that I mean we pull out of the darkest/coldest days of winter, it often rains (a little) less. The average high temperature climbs from the upper 40s to mid 50s
You may remember that new "30 year normals" came out in 2021. That means when we talk about "normal" or "average" weather, we are usually talking about the last 30 years. Well, the 1980s were dropped and 2010s added. One interesting change is that March is now SLIGHTLY wetter than February.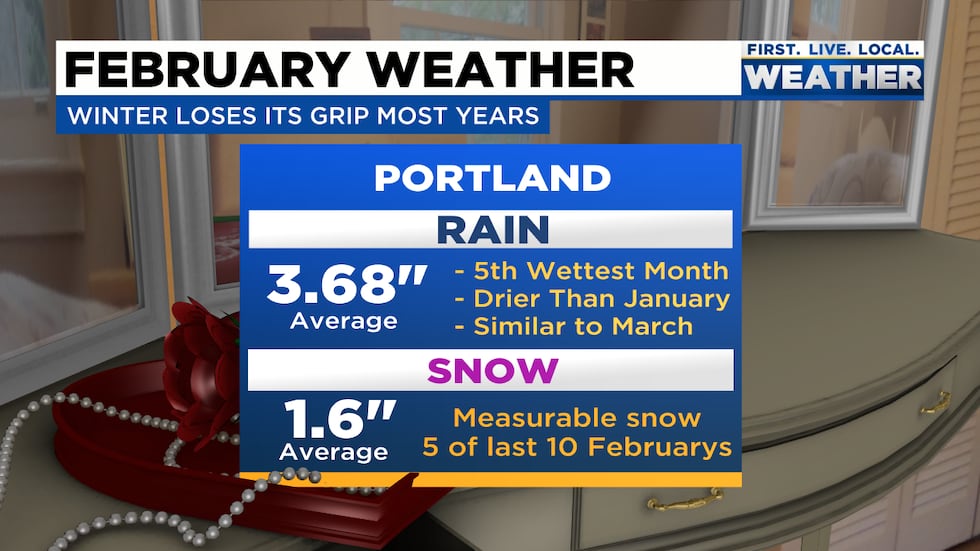 This month averages less than the 5″ we typically see in January. But March now averages 3.97″ precipitation (usually rain) in Portland. We had some very wet March weather in the past decade to bring that number up a bit.
What about that snow? I covered that in quite a bit of detail in Sunday's post, but most important is that we've seen sticking snow in about 1/2 of Februarys recently. We all remember the snowstorm in mid-February last year right? Along with an ice storm. That gave us the 2nd snowiest February on record in Portland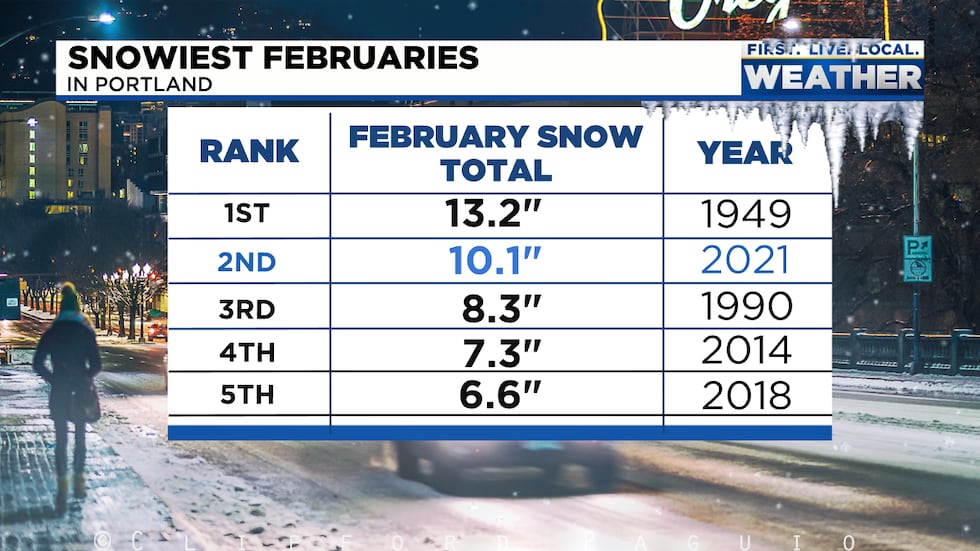 At this moment I don't see a setup for lowland snow or cold in the first 1/3 of the month (through the 10th). There are hints there COULD be a change around the 11th-13th, but at one point it appeared that might happen...right now!
That's it for now. I'll be on TV tonight at 10/11pm and the rest of the week. Chief Meteorologist Mark Nelsen
Copyright 2022 KPTV-KPDX. All rights reserved.