Nakia Creek Fire confirmed to be human caused
Published: Oct. 11, 2022 at 5:14 AM PDT
CLARK COUNTY, Wash. (KPTV) - Officials confirmed on Tuesday that the Nakia Creek Fire was human caused, as some communities were issued evacuation notices.
Washington State fire officials confirmed the fire was human caused on Twitter but stopped short of providing a specific reason, saying it remained "under investigation."
Clark Regional Emergency Services sent out evacuation notices to about 110 homes that could be in danger due to the Nakia Creek Fire.
Emergency services say a majority of the notices were Level 1 - Be Ready, while about 14 addresses fall under a Level 2- Be Set notice. As of Wednesday morning, no Level 3 - Go Now notices have been issued.
Two bus routes - 54 and 41 - in the Washougal School District will be combined Tuesday due to the fire evacuations.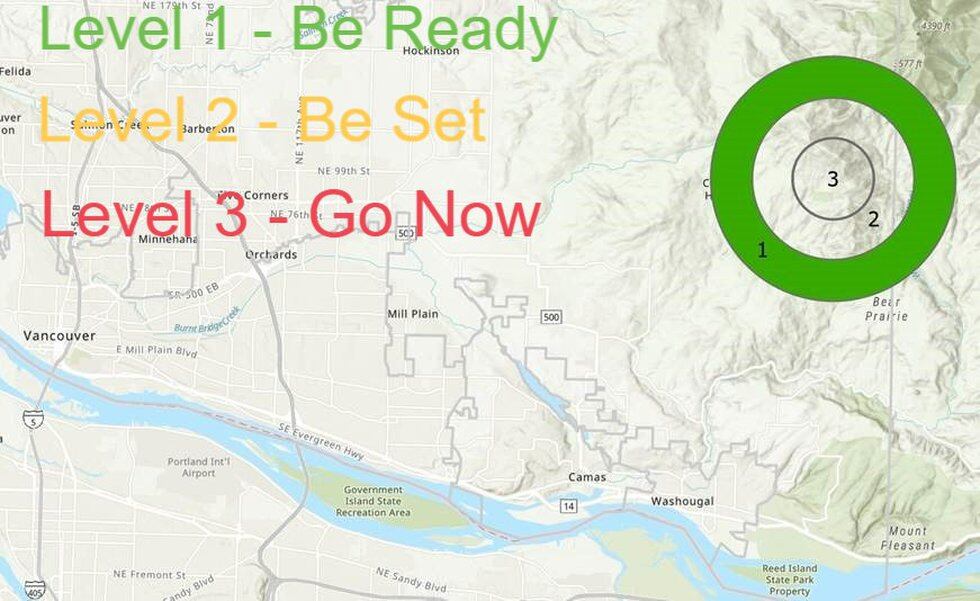 The Nakia Creek Fire has grown to an estimated 250 acres and is 10% contained after sparking Sunday afternoon near Larch Mountain.
Ground and air resources attacked the fire on Monday. FOX 12 cameras were at Lacamas Lake when two air tankers were brought in to skim the water to help fight the fire burning on state lands.
Officials say they saw extreme fire behavior on Monday, but crews are making good progress on the tough terrain. They're also bringing in a Type Three Incident Management team to help out.
Copyright 2022 KPTV-KPDX. All rights reserved.