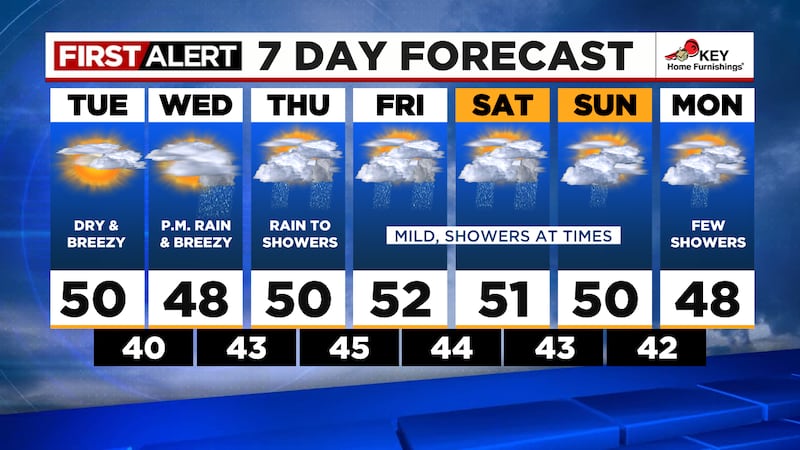 Published: Jan. 9, 2023 at 3:05 PM PST
We've had a good mix of sunshine and showers today! Hopefully you got to enjoy some of that dry time when we had it. Tonight, we'll be drying out with partly cloudy skies and then seeing the skies clear even more overnight.
Tomorrow should start with plenty of sunshine; however, we are going to be breezy. Expect the east wind to pick up and be gusty through the day tomorrow. In the afternoon and evening clouds will increase, but we should stay mostly dry aside from the chance of a late night shower. We'll stay drier for the start of Wednesday, before we get showers in the afternoon and evening rain. The breezy wind will stick around Wednesday too.
The rest of the week will be very mild and feature some wet weather every day. Expect showers at times through the weekend and highs to reach the low 50s. The mountain will see mixed showers and high elevation snow. Government Camp will see little accumulation into early next week. Early into next week we'll be a bit cooler for the lowlands, but still in the upper 40s. There should be a few showers on Monday as well.
Copyright 2023 KPTV-KPDX. All rights reserved.