Whale dead for 'at least a month' washes ashore in Cannon Beach
Published: Jan. 23, 2023 at 12:50 PM PST
CANNON BEACH, Ore. (KPTV) - Another whale has washed ashore on the Oregon coast, according to the Seaside Aquarium.
The aquarium says the Coast Guard reported a whale floating about a mile offshore last week. Then on Saturday afternoon, the adult female gray whale washed ashore on Crescent Beach, which is a secluded beach in Cannon Beach.
The gray whale appears to have been dead for at least a month, maybe two, according to the aquarium.
A crew went down to take a closer look at the whale Monday morning and they noticed a sizeable shark bite that happened after the whale died. The aquarium says the whale's state of decomposition makes it difficult to determine the cause of death.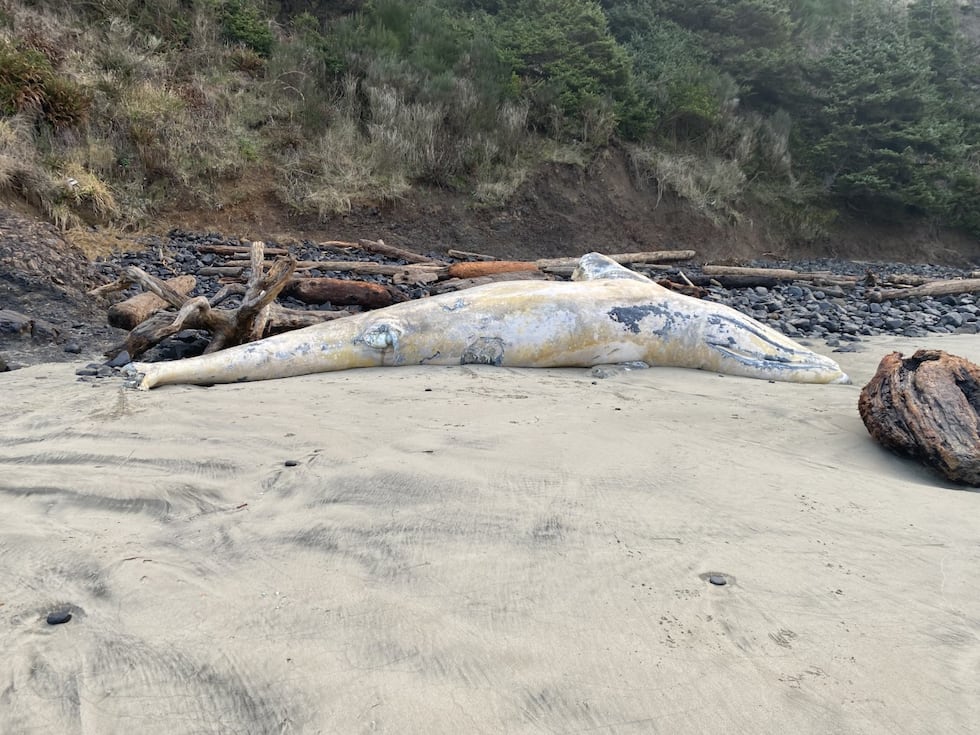 This is the fourth whale to wash ashore on the Oregon coast within the last few weeks.
SEE ALSO: Gray whale washed ashore Oregon coast died 'shortly after birth,' researchers reveal
A sperm whale carcass washed ashore at Fort Stevens State Park on Saturday, January 14, then a few days later a baby gray whale washed up dead roughly 100 yards south. Another gray whale was found in Winchester Bay in Douglas County the week before.
"While all these whale strandings may seem concerning, there is no connection between them. It is purely a coincidence," the aquarium said. "When we experience weather patterns like we have in the past few weeks, coupled with strong westerly winds, dead marine mammals that have been floating offshore get pushed onto the beach."
At the moment, gray whales are at the peak of their migration south to Mexico. Experts say they hope calves can continue with their moms, grow up and migrate back north again.
Copyright 2023 KPTV-KPDX. All rights reserved.