Heather Davis hired as new CEO for Portland Timbers, Thorns FC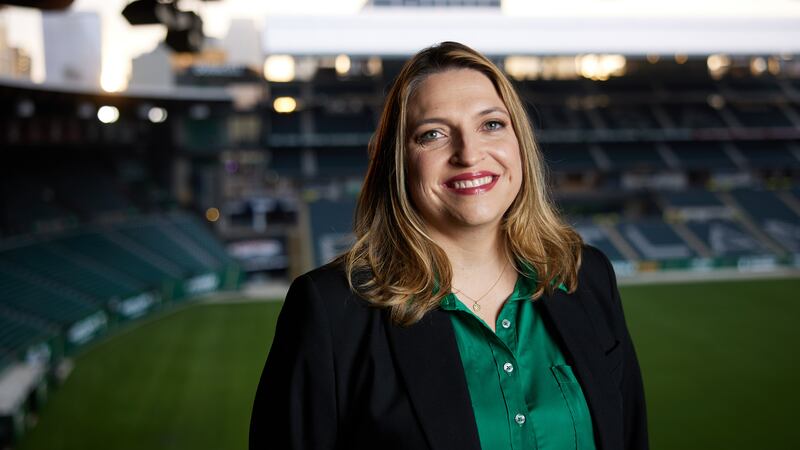 Published: Jan. 25, 2023 at 9:21 AM PST
PORTLAND, Ore. (KPTV) - Heather Davis has been appointed as chief executive officer for the Portland Timbers and Thorns FC, the clubs announced Wednesday.
Davis, a fourth-generation Oregonian, will oversee all business and operational aspects of the Timbers, Thorns FC and Providence Park.
One of five women in Major League Soccer to currently oversee club business operations as president or CEO, she becomes the first woman in club history to hold the position of CEO and is one of the highest-ranking female sports executives in Oregon sports history.
"Heather has been nothing short of remarkable during her time here," said owner Merritt Paulson. "She joined us during a challenging period and has overseen significant positive change for the club. We had tremendous external interest in this position, but Heather has earned the trust of our staff and I could not be more pleased to remove 'Interim' from her title. She will be an outstanding leader for our organization."
Davis joined the Timbers and Thorns in May 2022 as general counsel.
Before that, Davis served as the lead counsel for international operations for the NFL for nine years. She also worked for major law firms in both New York and Washington D.C., as well as spent time working in the Office of Senator Hilary Clinton and in the White House as a special assistant to the president and deputy director of presidential scheduling during the Clinton Administration from 1998-2001.
SEE ALSO: Thorns fire trainer, assistant coach for alleged misconduct
"I am incredibly grateful for the support of our staff and for the confidence that Merritt has shown in me to lead this club," said Davis. "It is an extraordinary privilege to be entrusted to lead such a storied and successful franchise that means so much to so many in my home state. We will continue to do the work to be a first-in-class club that everyone can be proud of."
Davis, a University of Oregon graduate, takes over for owner Merritt Paulson who stepped away as CEO in October. Former general manager Gavin Wilkinson and president of business Mike Golub were fired in October in response to an investigation that found abusive behavior, misconduct and administrative failure throughout the NWSL.
Copyright 2023 KPTV-KPDX. All rights reserved.