Beaverton police officer who saved man from burning car up for Rise Award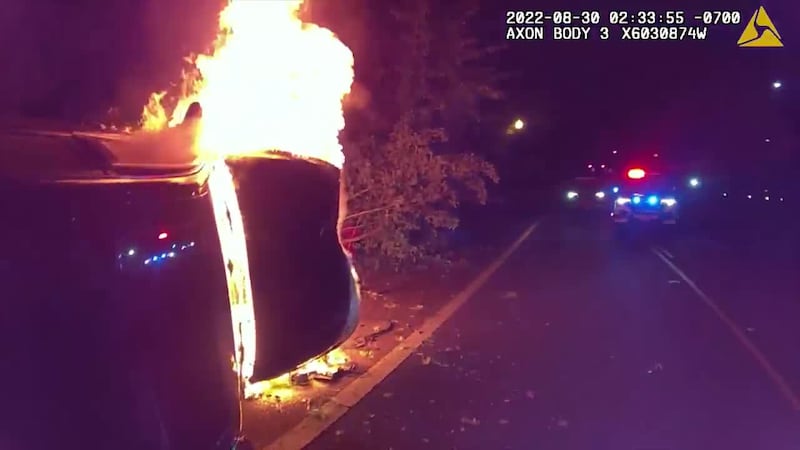 Published: Jan. 26, 2023 at 10:18 AM PST
BEAVERTON, Ore. (KPTV) - A Beaverton police officer who risked his safety to rescue a man trapped in a burning car is now up for an award.
Back on Aug. 30, 2022, a car crashed near the intersection of Southwest Hocken Avenue and Southwest Jenkins Road, landing on its side and catching fire. Officer Nicholas Jacobs rushed to the car, broke the sunroof and was able to pull the man out of the car to safety, all while dealing with the heat from the fire and small explosions.
The entire rescue was caught on Officer Jacobs' body camera.
Officer Jacobs is now up for a Rise Award with body camera maker, Axon.
You can help him win the award for his heroic actions. To vote for Officer Jacobs, click here.
Copyright 2023 KPTV-KPDX. All rights reserved.