Portland nowhere near most dangerous cities in the US, new study of crime data shows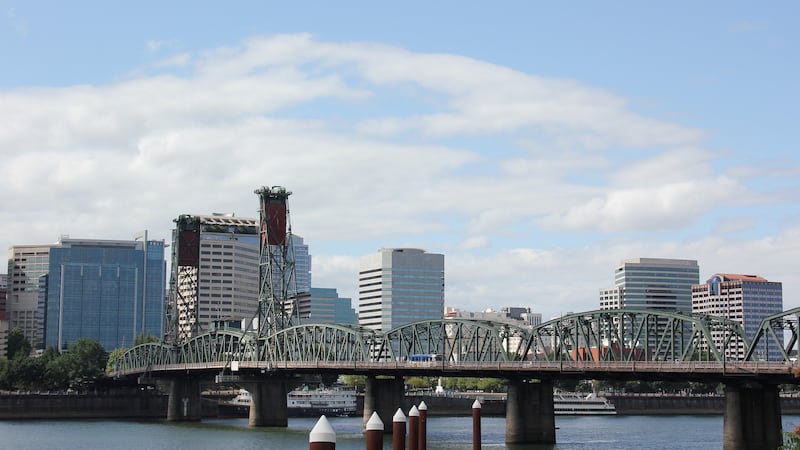 Published: Jan. 31, 2023 at 2:26 PM PST
PORTLAND Ore. (KPTV) - Despite frequent negative media coverage, Portland is not even close to one of the most dangerous cities in the nation, according to FBI data.
An article published Tuesday in the prominent business magazine Forbes lists the most dangerous and the safest cities in the United States, based on a new study that examines crime data collected by the FBI.
Even though statistics indicate that violent crime rates decreased in places all around the United States last year, many Americans continue to have increased concerns about crime - spurred by an increase in mass shootings since the new year.
SEE ALSO: Kotek announces top priorities for 2023-25 budget: Homelessness, addiction care and more
The FBI's 2021 crime statistics, which include violent crimes like murder, rape, and severe assault as well as property crimes like home burglaries and car theft, were examined by MoneyGeek to create this year's ranking. The business examined 263 cities with a population of more than 100,000.
MoneyGeek's research shows the country's most dangerous cities are largely located in the eastern and southeastern part of the country with St. Louis, Missouri taking the top spot on the list, followed by two cities in Alabama: Mobile and Birmingham. The results, perhaps surprising to some, don't show any large cities frequently held up as dangerous, like Chicago, New York City, San Francisco, or Portland.
The following are listed as the 15 most dangerous cities in the US:
St. Louis, MO

Mobile, AL

Birmingham, AL

Baltimore, MD

Memphis, TN

Detroit, MI

Cleveland, OH

New Orleans, LA

Shreveport, LA

Baton Rouge, LA

Little Rock, AR

Oakland, CA

Milwaukee, WI

Kansas City, MO

Philadelphia, PA
Similarly to the "most dangerous" list, Portland didn't make the "safest cities" list either. MoneyGeek selected the safest big cities in America with a population above 300,000 in its survey. Honolulu was rated the safest major city this year.
The survey from MoneyGeek also listed the safest American cities with populations more than 100,000. The safest city on this ranking was the Chicago suburb of Naperville, Illinois. Sunnyvale, California was listed next, then West Covina, California. Six California locales made up the list of safest cities, while three of the cities with a population of over 300,000 were located in California.
The following are listed as the safest cities in the country with over 300,000 people:
Honolulu, Hawaii

Virginia Beach, Virginia

Henderson, Nevada

El Paso, Texas

New York City

San Diego, California

Mesa, Arizona

Charlotte, North Carolina

San Jose, California

Boston, Massachusetts

Raleigh, North Carolina

Arlington, Texas

Santa Ana, California

Omaha, Nebraska

Austin, Texas
MoneyGeek's chief of data analytics Doug Milnes pointed to trends that safer cities tend to fall into.
SEE ALSO: Oregonians weigh in on eviction reform bill
"Cities that have higher costs and standards of living tend to also have lower levels of violent crime," says Milnes. "Overall what we're seeing is that the cities that have both a higher cost of living and a more suburban-feel than our major metro areas tend to be safer. This is likely to be even more true for specific neighborhoods or sections of cities."
Copyright 2023 KPTV-KPDX. All rights reserved.