Arrested: 35-year-old man rescued by Coast Guard from capsized boat, wanted by Canadian police
Published: Feb. 3, 2023 at 2:05 PM PST
|
Updated: Feb. 3, 2023 at 2:09 PM PST
ASTORIA Ore. (KPTV) - A 35-year-old man who was rescued Friday morning by the U.S. Coast Guard after a stolen boat capsized in the Columbia River mouth was arrested Friday evening, according to Astoria police.
At about 1 p.m., the Coast Guard shared the dramatic rescue story on Twitter: they'd received a "Mayday" broadcast from a boat floundering in the waves, near where two Coast Guard air crews were on a training mission. The man on the boat, the P/C Sandpiper, was later identified as Jericho Labonte.
The crews immediately notified authorities at Cape Disappointment, who launched rescue boats.
SEE ALSO: Hwy 26 closed near Buxton due to deadly crash
When the Coast Guard crews arrived, they realized the surf would make rescue by boat dangerous and decided to lower a rescue swimmer to meet Labonte in the water.
Meanwhile, for 22-year-old Petty Officer John "Branch" Walton, this was his first water rescue mission.
"We got the mayday call in the classroom and played rock, paper, scissors for which swimmer got to go," Walton said.
SEE ALSO: Portland Business Alliance poll: Homelessness and crime remain among biggest issues
After being lowered into the waves, Walton swam for the boat. But before Labonte could join him in the water, a towering wave at least 30 feet high rose overhead.
"He kind of pointed and that's when I saw the big wave and I didn't think it was going to do what it did to the boat," Walton said. "I realized at the point he was going to have to take a ride on the boat."
Walton ducked under the surface, hoping to swim beneath the cresting wave.
"Um, which didn't work too well," Walton said.
[Article continues below image]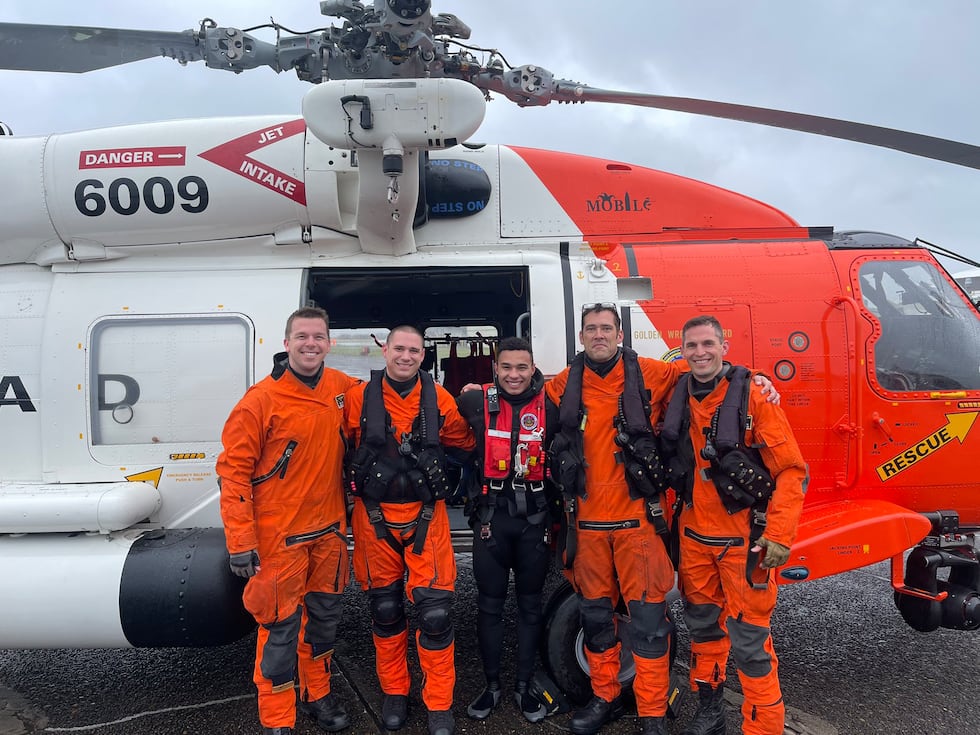 As the wave crashed down, it flipped the boat over, rolling it in the surf.
Walton said it felt like he was in a washing machine.
Labonte was tossed into the ocean, but when Walton surfaced again, he found Labonte and helped get him into the rescue helicopter.
"It was definitely an amazing experience and I'd like to do it again," Walton said.
The helicopter carried Labonte and the rescue crews to the Coast Guard base in Astoria where emergency medical responders were waiting to treat him.
[Article continues below image]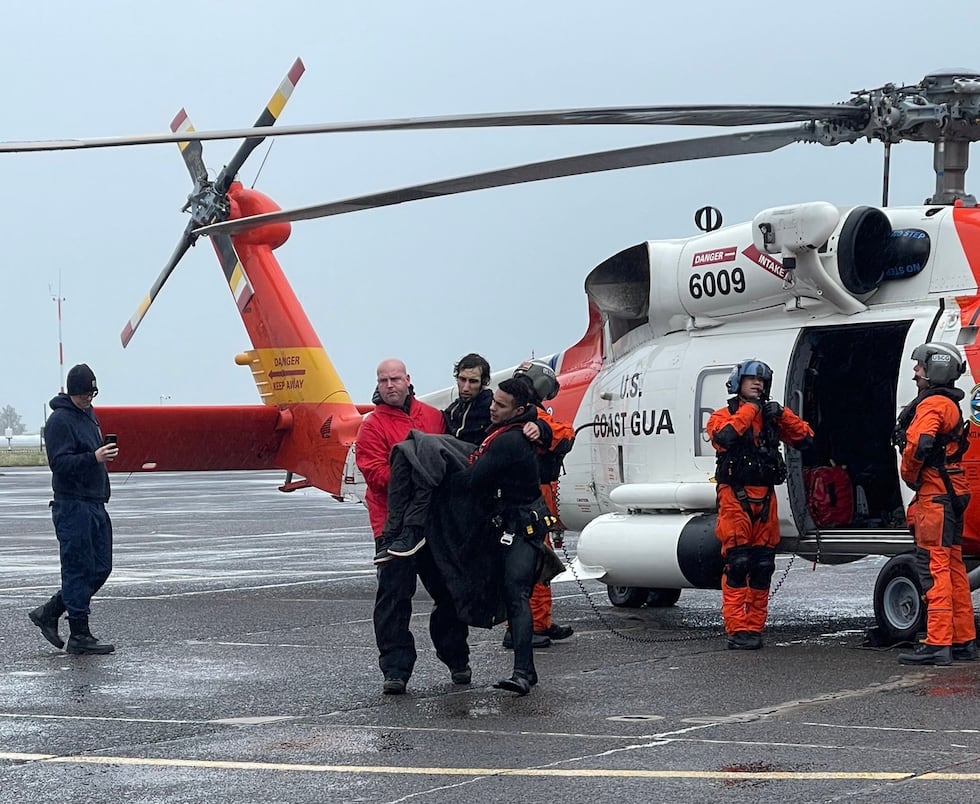 SEE ALSO: FOX 12′s Wayne Garcia got an up close look at how hard these Coast Guard crews train for rescues just like this one
Because authorities were not aware yet aware of his identity, Labonte was discharged and allowed to leave the hospital where he was treated for minor injuries.
At about 3 p.m., police determined that the capsized boat, the P/C Sandpiper, had been stolen out of the Port of Astoria. Also at some point on Friday, police identified Labonte as wanted by police in Victoria, British Columbia, for criminal harassment, mischief, and failure to comply with officers.
And, he was also identified as the man caught on security footage putting a fish on the porch of 'The Goonies' house.
As local law enforcement began to search for him, police said Canadian Border Control were on their way to assist with the search.
Police said Labonte was found around 7:30 p.m. at the Seaside Helping Hands Warming Shelter where he was staying under an alias.
Labonte was arrested without incident, and along with the charges he is facing in Canada, Labonte was additionally charged with theft, endangering another person, criminal mischief and unauthorized use of a vehicle.
According to Seaside police, Labonte was immediately taken into custody by the U.S. Coast Guard and placed at an ICE facility in Washington state, where his extradition back to Canada would be arranged.
Check back for updates as more information becomes available.
Copyright 2023 KPTV-KPDX. All rights reserved.