Gresham family asks for public's help finding 22-year-old missing for 2 months
Published: Feb. 3, 2023 at 10:20 PM PST
GRESHAM Ore. (KPTV) - More than two months after she went missing in Southeast Portland, 22-year-old Kristin Smith's family is holding onto hope she'll be found.
"It's quite like a piece of you is missing that's really the only way you can describe it," Hailey Smith, Kristin's sister, said.
Each day that passes and Melissa and Hailey Smith don't hear from Kristin, they get more concerned she's in danger.
"A main concern of ours now is sex trafficking. We don't know but with things we've been told or people who know her are saying it's a possibility because this is not like her to just disappear," Melissa Smith, Kristin's mom, said.
Melissa Smith last talked to her on Nov. 19 and hasn't had contact with her since. She said Kristin always checks in with family and friends at least once a week, if not more.
"When I tried to reach out to her again, she didn't answer, and I thought that was strange but thought, 'well, maybe she was busy.' Next day, same thing, and then the phone went straight to voicemail and that's when I'm like, 'this is very odd. Something's not right,'" Melissa Smith said.
Kristin, who sometimes uses the last name Reedus, was last seen around Mall 205 in Southeast Portland, but also hangs out in other areas of Portland too. They've hung up fliers and looked for her around the Gateway Transit Center, at homeless shelters around Downtown Portland and on Southeast 82nd Avenue hoping someone might be able to spot her.
Melissa said Kristin typically wears different wigs, so she may not look exactly like the photo on the flier.
"She does have a tattoo, stick and poke, on her right hand, an outlining of a red butterfly so that's a distinctive way to identify her," she said.
Now, they're just waiting for Kristin to come home.
"It's horrible. I can't even describe to you what it feels like to have a child missing. You don't know if they're alive or if they're OK," she said.
If you see Kristin Smith, you're asked to call Gresham Police.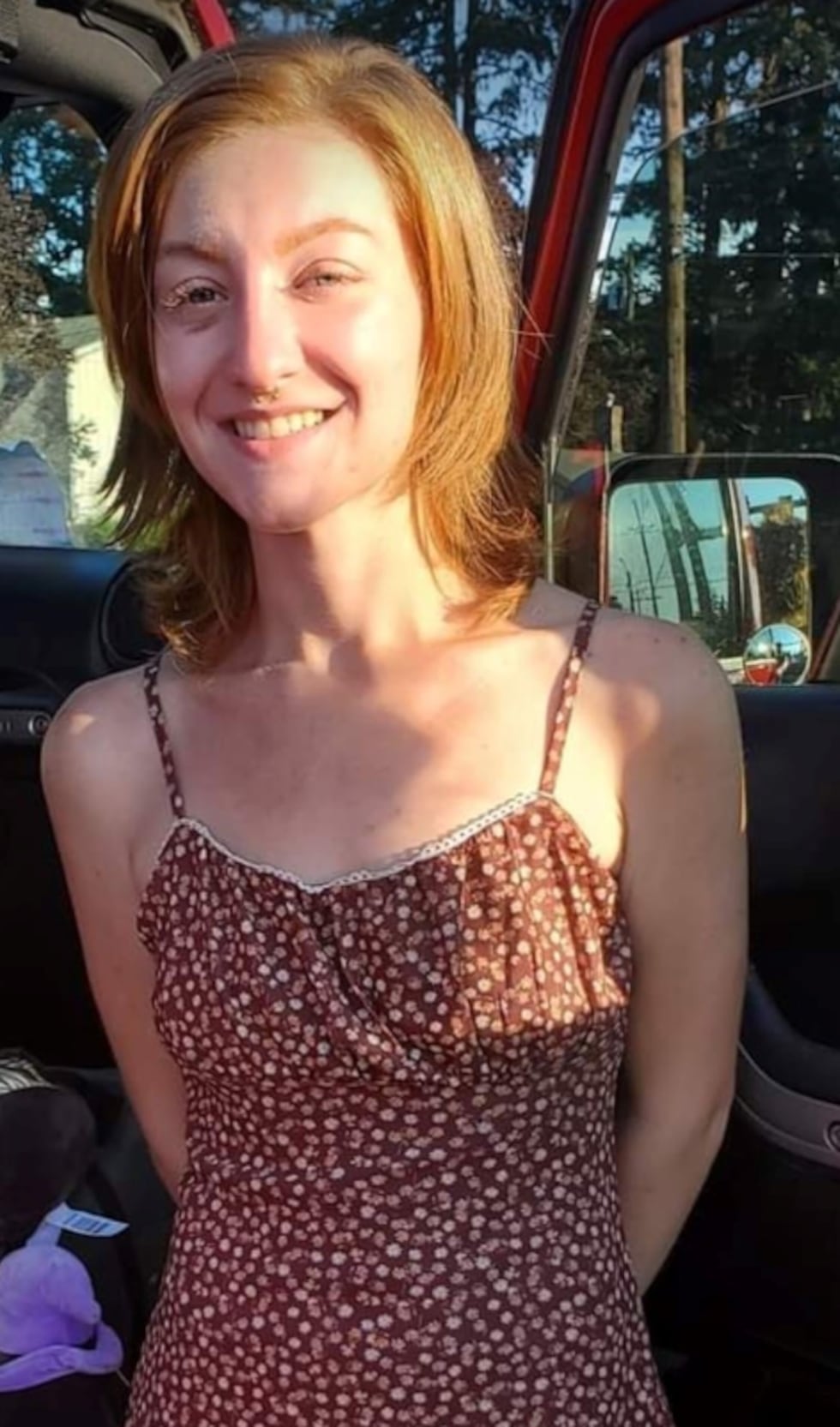 Copyright 2023 KPTV-KPDX. All rights reserved.