Lumber truck driver dies in crash on Scappoose-Vernonia Highway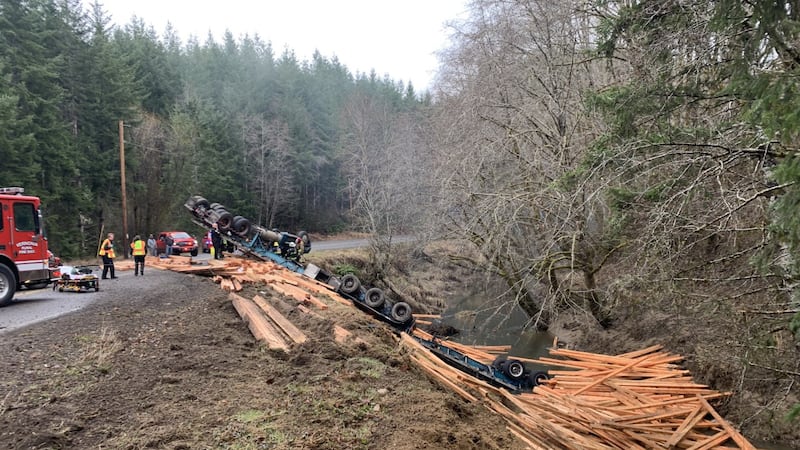 Published: Feb. 7, 2023 at 12:28 PM PST
COLUMBIA COUNTY, Ore. (KPTV) - A driver died Monday afternoon following a crash on Scappoose-Vernonia Highway, according to the Columbia County Sheriff's Office.
Just before 1:20 p.m., emergency crews responded to a report that a lumber truck overturned on the highway near milepost 1.5 and one person was trapped inside. An investigation revealed the truck left the roadway and the trailer fell over the embankment, which caused the cab to roll.
The sheriff's office said it was initially reported that a second vehicle was involved in the crash but that is not correct.
Crews arrived and worked to free the driver, identified as 69-year-old Dennis Hickethier, of Vancouver, Washington. The sheriff's office said Hickethier was conscious as crews worked to free him from the cab of the truck, but he later stopped breathing. Hickethier died at the scene.
The sheriff's office was helped at the scene by Scappoose Police Department, Vernonia Police Department, Scappoose Fire, Vernonia Fire, and Mist-Birkenfeld Fire.
Copyright 2023 KPTV-KPDX. All rights reserved.