Report: Blazers trade Gary Payton II to Warriors for five second-round picks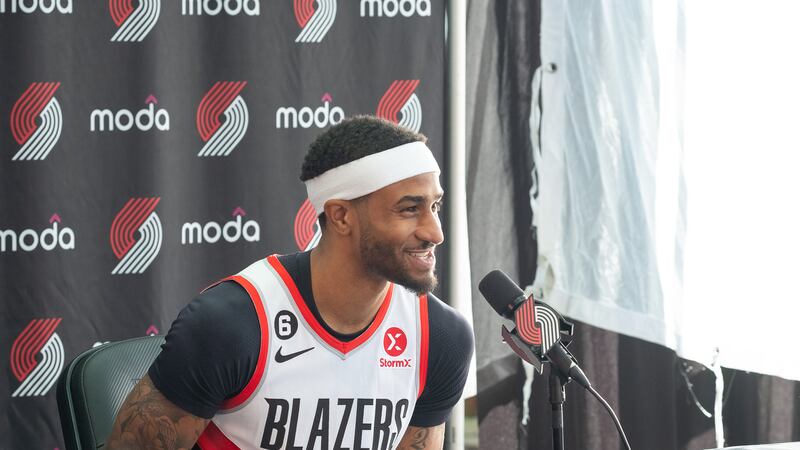 Published: Feb. 9, 2023 at 12:35 PM PST
PORTLAND, Ore. (KPTV) - The Portland Trail Blazers made more moves Thursday ahead of the NBA trade deadline.
ESPN Senior NBA Insider Adrian Wojnarowski reported the Blazers are trading guard Gary Payton II to the Golden State Warriors for five second-round picks. The Warriors will route Kevin Knox to the Blazers via multi-team deal with the Detroit Pistons.
Payton, who spent two years of his college career with the Oregon State Beavers, joined the Blazers in 2022.
Wojnarowski also reported on Thursday that the Blazers are acquiring the Philadelphia 76ers' Matisse Thybulle as part of a three-way with the Charlotte Hornets.
SEE ALSO: Blazers' Hart to Knicks in trade for Cam Reddish, first-round pick: Report
The Blazers made moves on Wednesday as well, sending starting guard Josh Hart to the New York Knicks in exchange for forward Cam Reddish, Ryan Arcidiacono and Svi Mykhailiuk and a protected future first-round pick, according to Wojnarowski. The Blazers then routed Mykhailiuk to Charlotte on Thursday.
The Blazers have yet to confirm any of the trade reports.
Copyright 2023 KPTV-KPDX. All rights reserved.