Portland fighter jets were scrambled to Montana for UFO on Sunday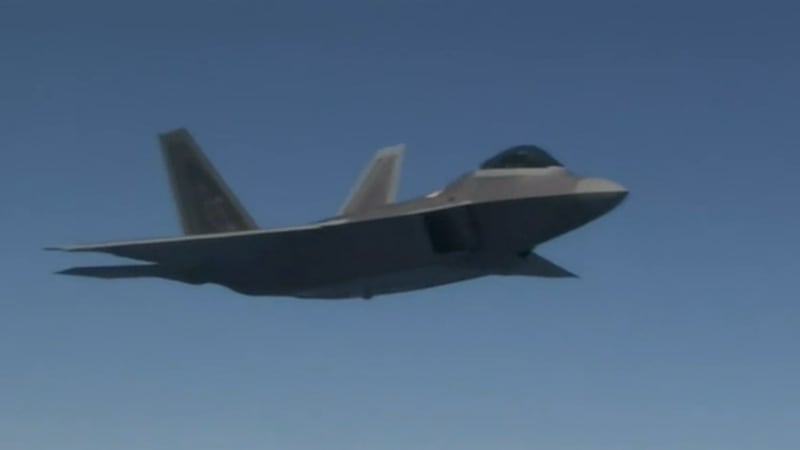 Published: Feb. 14, 2023 at 11:27 AM PST
PORTLAND Ore. (KPTV) - A spokesperson for the North American Aerospace Defense Command (NORAD) confirmed to FOX 12 that fighter jets based in Portland were deployed to the skies over Montana on Sunday after an unidentified flying object was spotted.
Various military officials participated in a debriefing call on Sunday after the UFO was ultimately shot down over the Great Lakes region.
"In light of the People's Republic of China balloon that we took down last Saturday, we have been more closely scrutinizing our air space at these altitudes, including enhancing our radar, which may at least partly explain the increase in objects that we've detected over the past week," said Melissa Dalton, Assistant Secretary of Defense for Homeland Defense and Hemispheric Affairs during the call with other Pentagon officials. "Following normal NORAD procedures, [the UFO] was not talking to the Federal Aviation Administration (inaudible) and approaching our Air Defense Identification Zone. I scrambled the F-15 fighters from Portland Oregon, along with a KC-135 tanker support from Fairchild Air Force Base, Washington to go investigate to identify what the radar contact was."
RELATED: Rumors swirl about balloons, UFOs as officials stay mum
FOX 12 spoke with members of Portland's 142nd Wing on Sunday who said they have been placed on higher alert over the past week.
Asst. Sec. Dalton said the pilots were not able to identify the object over Montana but that they could have been used for scientific research.
"We also know that a range of entities, including countries, companies, research organizations operate objects at these altitudes for purposes that are not nefarious, including legitimate research," said Ms. Dalton. "That said, because we have not yet been able to definitively assess what these recent objects are, we have acted out of an abundance of caution to protect our security and interests."
The object shot down over Lake Huron on Sunday is the latest of three unidentified objects shot down over North America which began with a suspected Chinese spy balloon earlier this month.
President Joe Biden and other top Washington officials have said little about the repeated shootdowns,
On Monday, many social media sites in the U.S. lit up with theories that Biden had deployed the aerial devices as a way to distract Americans from other, more pressing issues. Those concerns included immigration, inflation, the war in Ukraine and Republican investigations into Hunter Biden, the president's son.
One of the most popular theories suggested the White House and Pentagon are using the airborne devices to divert attention from a chemical spill earlier this month in Ohio.
That incident, caused by a train derailment, occurred several days before the most recent devices were shot down, and was covered extensively. Nonetheless, the spill remained the top subject searched on Google on Monday, showing continued public interest in the story.
---
The Associated Press contributed to this report.
Copyright 2023 KPTV-KPDX. All rights reserved.