2 dead, 2 injured after shooting at hotel near Portland International Airport
Published: Mar. 15, 2023 at 5:29 AM PDT
PORTLAND, Ore. (KPTV) - Two people have died after a shooting at a hotel near the Portland International Airport early Wednesday morning, Port of Portland Police confirmed to FOX 12.
Multiple police units responded to a shooting at the Embassy Suites Hotel off Northeast 82nd Way and Airport Way at around 2 a.m. Port of Portland Police said a man and woman were killed in the shooting. Their names have not yet been released.
One other person and one security guard were also shot and injured. The extent of their injuries is still unknown
No information about a suspect has been released at this time, but Port of Portland Police said there is no ongoing threat to the airport or the surrounding area at this time.
A guest at the hotel told FOX 12 she heard a lot of gunfire inside the building at about 2:30 a.m. She says police then showed up and began searching every floor of the hotel.
One guest told FOX 12 when he left his room he saw a man dead in the hallway and a gun lying near the body. He says police told him there were multiple casualties.
"I did see the paramedics get inside the elevator with a casualty probably around 3 a.m. and go down the elevator before they secured the elevators," the guest said.
Gailen David shared the photo below he took of the lobby area. He said he saw blood on the lobby floor.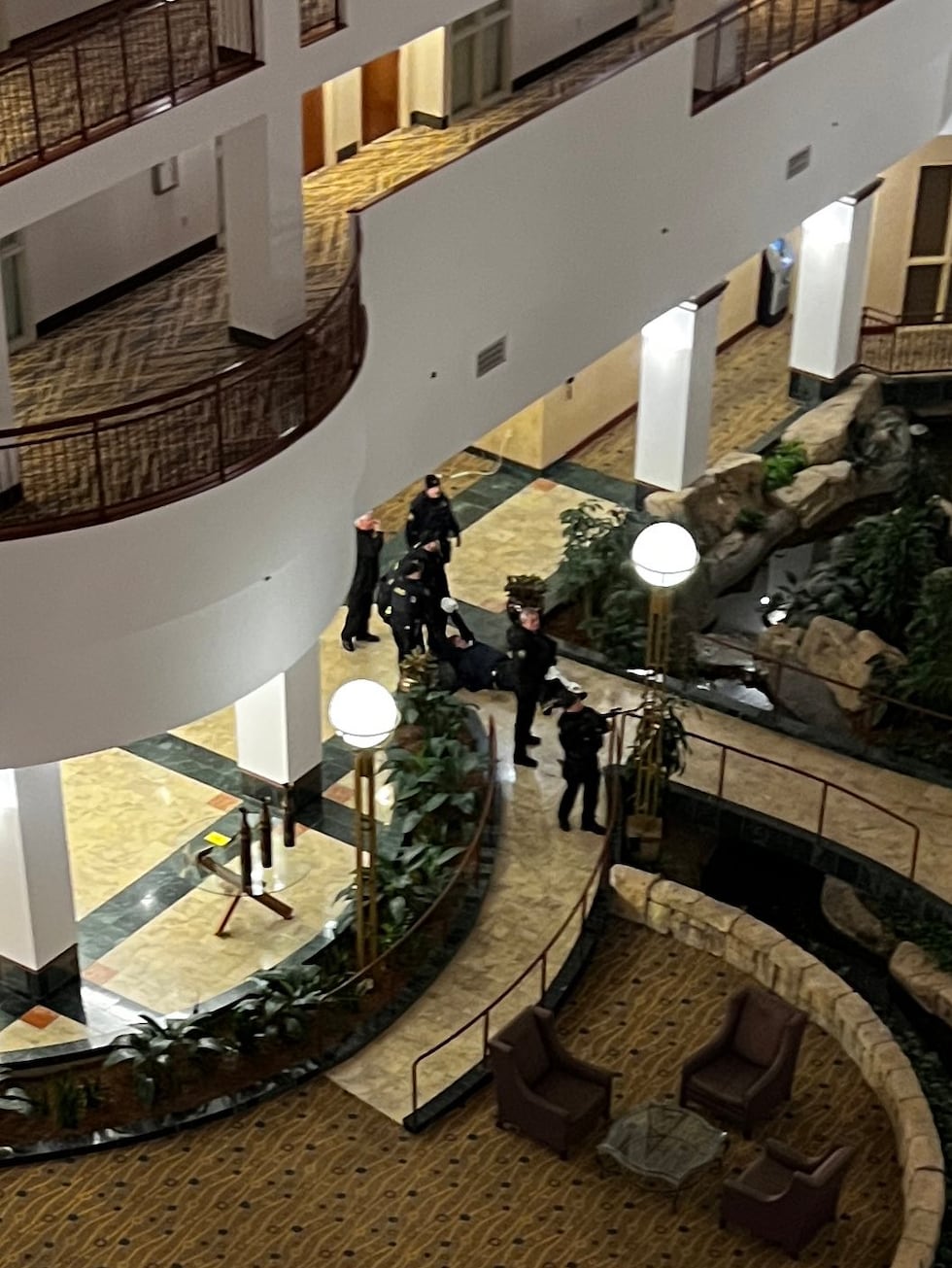 The East County Major Crimes Team is investigating the shooting. No other details have been released at this time.
Anyone with information about the shooting is asked to contact EMCT lead detective Jenn Ritschard through the tip line at 503-926-1506.
Copyright 2023 KPTV-KPDX. All rights reserved.