March Madness: Unbeaten South Carolina chasing third title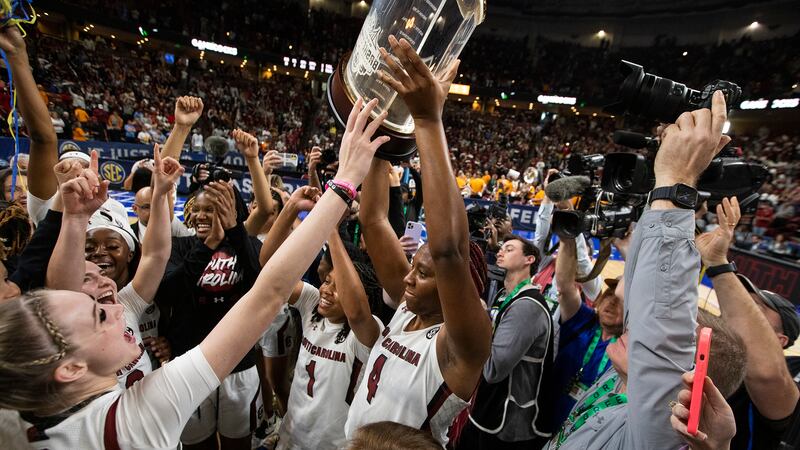 Published: Mar. 17, 2023 at 5:39 AM PDT
(AP) - March Madness is here! Here is what to know about the women's NCAA Tournament, including the favorites and underdogs as well as key games and how to watch. Oh, and how to fill out your bracket!
TOP SEEDS
The top four seeds in the tournament are South Carolina, Indiana, Virginia Tech and Stanford. Some regions are tougher than others (on paper).
We break them down for you:
SOUTH CAROLINA (32-0): The defending national champions are the No. 1 overall seed and the Greenville I Region breaks down favorably. It includes two teams in No. 2 seed Maryland (25-6) and No. 4 seed UCLA (23-9) who the Gamecocks beat earlier this season. South Carolina is loaded, with two-time Southeastern Conference player of the year Aliyah Boston and leading scorer Zia Cooke.
INDIANA (27-3): After a loss to Ohio State in the Big Ten Tournament semis, some wondered if the Hoosiers might miss out on a top seed. They landed it in the Greenville II Region and start against either Tennessee Tech or Monmouth. Mackenzie Holmes leads Indiana with 22.3 points and 7.3 rebounds per game. Top challengers include No. 2 seed Utah, No. 3 seed LSU and No. 4 seed Villanova, which is led by scoring sensation Maddy Siegrist.
VIRGINIA TECH (27-5): The Hokies won their first ACC Tournament championship and will lead the Seattle 3 Region. Elizabeth Kitley has stepped things up down the stretch as Virginia Tech won its final eight games. Virginia Tech could have to navigate No. 4 seed Tennessee in the Sweet 16 and No. 2 seed UConn or No. 3 seed Ohio State after that.
STANFORD (28-5): The committee looked to Stanford's steadiness for much of the season in giving it the top seed in the Seattle 4 Region. The Cardinal are led by Cameron Brink and Haley Jones, who have combined to score more than 28 points per game this season. Look for a potential high-wattage battle for the Final Four against No. 2 seed Iowa, led by national player of the year candidate Caitlin Clark.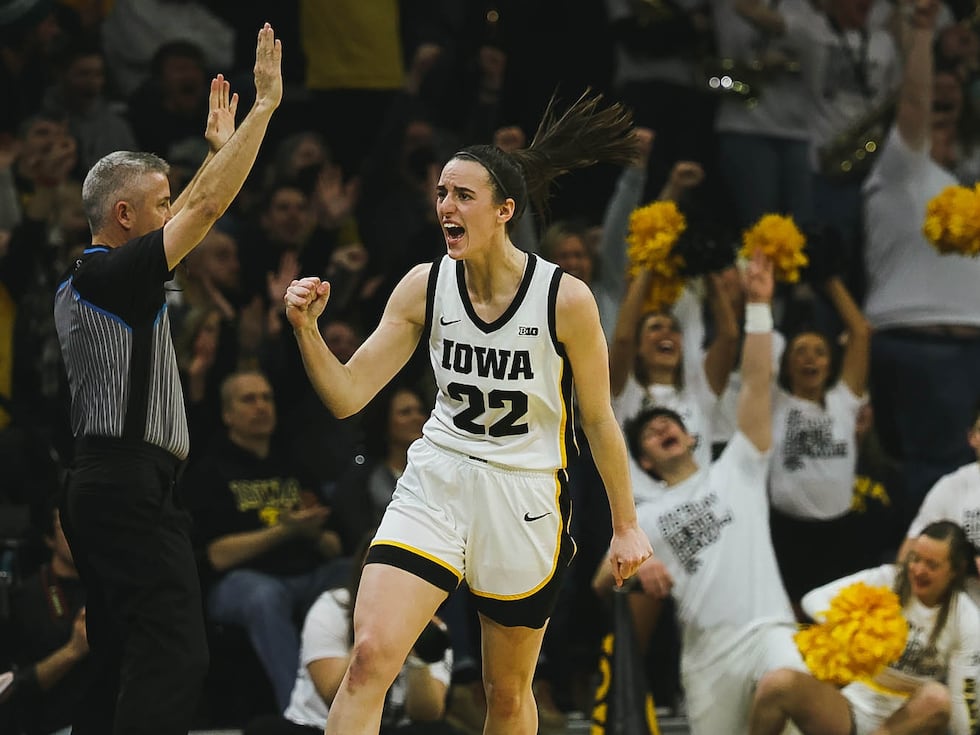 GAMES TO WATCH
No. 3 seed Notre Dame (25-5) vs. No. 14 seed Southern Utah (23-6), Friday. The Fighting Irish's chances for a deep run took a blow Thursday when the team announced star player Olivia Miles will miss the rest of the season because of a knee injury.
No. 5 seed Louisville (23-11) vs. No. 12 seed Drake (22-9), Saturday. The Cardinals were a Final Four team a season ago and start their journey back as a No. 5 seed. They'll open things against Drake (22-9), which was seeded fourth in the Missouri Valley Conference Tournament yet defeated Belmont to take the league's automatic bid. Louisville is led by Hailey Van Lith, who's averaged 19.2 points a game this season.
No. 4 seed Villanova (28-6) vs. No. 13 seed Cleveland State (30-4), Saturday. Villanova features one of the country's best players in Maddy Siegrist, a two-time Big East player of year. The Wildcats are in a stacked region with top seed Indiana, No. 2 seed Utah and No. 3 seed LSU in front of them. Cleveland State won the Horizon League and made the NCAAs for the first time since 2010.
PLAYERS TO WATCH
The women's tournament field is filled with stars, including South Carolina's Aliyah Boston, last season's AP player of the year who is back in hopes of winning a second straight national title. She will have plenty of competition for the honor this year, including sharp-shooting Iowa star Caitlin Clark.
There is also center Mackenzie Holmes of top-seeded Indiana and the AP All-America team is also a good place to check out some of the top players in the game. The Cavinder twins, gym rats who are wildly popular on social media, have made their first tournament after transferring from Fresno State to Miami.
The field is also remarkable for the high number of international players, a growing trend in women's basketball. Alas, some of the top programs are also dealing with injuries to key players. Besides the bad news for Notre Dame, Florida State also headed into its opener without two players lost to injury.
GO DEEPER
Gun violence has cost lives and disrupted college sports all season, touching some of the top programs in college basketball. Coaches have been thrust into uncertain and unwelcome roles in trying to navigate the topic — as well as the fallout from the Supreme Court decision to overturn Roe vs. Wade.
HOW TO WATCH
Every game of the women's tournament will be available on ESPN's networks or streaming, with fans encouraged to navigate to the "Watch" tab on ESPN's sites. The NCAA will have a women's basketball specific March Madness app by AT&T.
There are multiple sites listing game times and other details, including the NCAA site.
BETTING GUIDE
Who's going to win the national championship? The betting favorites this week to reach the Final Four are (in order): South Carolina, Indiana, Stanford, UConn, LSU and Iowa, according to FanDuel Sportsbook. The Gamecocks are a heavy favorite to become the first repeat champion in the women's tournament since UConn won the last of four straight in 2016.
MARCH MADNESS CALENDAR
Selection Sunday set the brackets for First Four games (March 15-16) and first- and second-round games (March 17-20) at multiple sites across the country.
Sweet 16 weekend brings a twist this year for the women's teams: There will be two regional sites instead of four, with Greenville, South Carolina, and Seattle each hosting eight teams.
Where is the women's Final Four? In Dallas, where the semifinals are March 31 and the championship game is April 2. As it happens, the men's Final Four is a four-hour drive down the road in Houston that same weekend.
___
AP March Madness coverage: https://apnews.com/hub/march-madness and https://apnews.com/hub/ap-top-25-womens-college-basketball-poll and https://twitter.com/AP_Top25
Copyright 2023 The Associated Press. All rights reserved.