1 dead, 1 injured after SE Portland bar parking lot shooting; neighbor says she heard screaming
Published: Mar. 24, 2023 at 5:38 AM PDT
PORTLAND, Ore. (KPTV) - Gunfire erupted Thursday night in the parking lot of a Southeast Portland bar next to a quiet neighborhood, killing a man and hurting another.
Portland police are still searching for a suspect.
Just after 11:30 p.m., on Thursday, officers responded to a report of a shooting at Red's Bar & Grill, located at 7025 Southeast Foster Road.
When Portland police arrived on scene, they found a man in the parking lot who had been shot. He later died at the hospital.
Police learned later another man was treated in the hospital for gunshot wounds after being shot outside the bar, but is expected to be okay.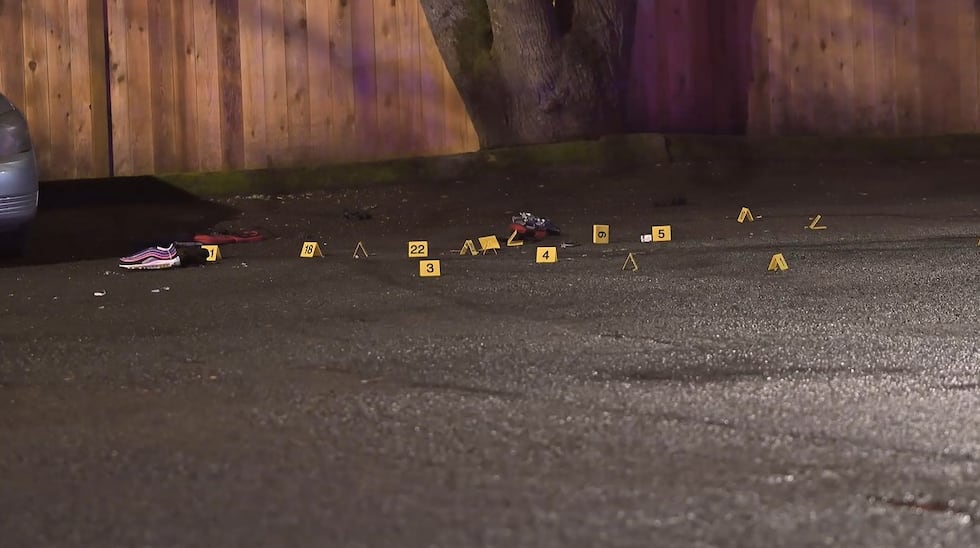 Erin Koehler lives just a few doors down and said it was a scary few minutes.
"I heard gunshots, I heard a lot of people shouting or screaming," she said. "I heard some type of loud banging, car noises. Around 11:30 it was just ambulance and police sirens."
Koehler also says, the shooting and chaos was so loud, it sounded like it was happening right outside her front door.
"I was scared and like was trying to look out the windows and stuff, because it sounded so close," she said. "I wasn't sure if it was actually happening out in the street in front of the house."
Police say this is Portland's 14th homicide of this year, compared to 22 this time last year.
Anyone with information about the shooting is asked to contact Detective Eric McDaniel at Eric.McDaniel@police.portlandoregon.gov or 503-823-0833, or Detective Scott Broughton at Scott.Broughton@police.portlandoregon.gov or 503-823-3774 and reference case number 23-76120.
Copyright 2023 KPTV-KPDX. All rights reserved.