Man sentenced to 46 years for killing tenants, stuffing bodies in suitcases found on Seattle beach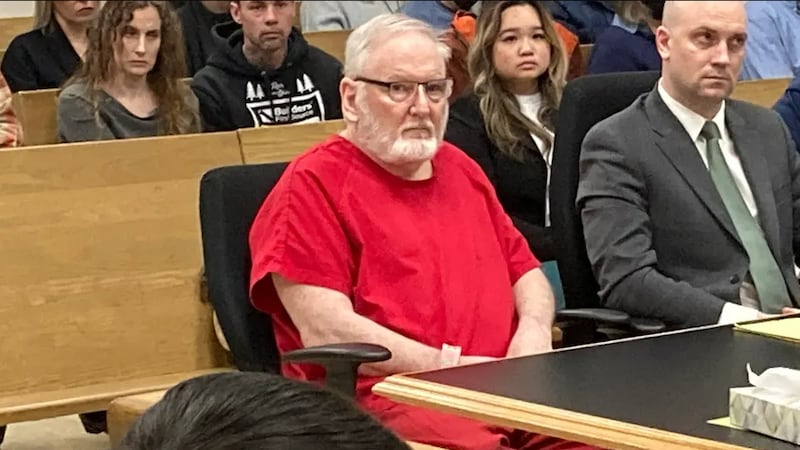 Published: Apr. 7, 2023 at 4:12 PM PDT
SEATTLE (KPTV) - A Washington landlord who murdered his two tenants and dismembered them was sentenced to more than 46 years in prison on Friday.
The victims' remains were in suitcases found by teens making a TikTok on Alki Beach in 2020, according to reporting by FOX 1 Seattle.
Michael Dudley, 65, was found guilty of two counts of second-degree murder for the deaths of 35-year-old Jessica Lewis and her partner, 27-year-old Austin Wenner.
The teens found the suitcases washed up on the beach and were about to open them, thinking there could be money or other valuables inside. Instead, when they got close to the suitcases, they were hit with a strong smell of death.
According to Seattle Police, the teens instead called authorities and waited several hours for officers to arrive.
King County Sheriff's deputies discovered human remains inside the luggage.
The video of the TikTokers' discovery went viral on the platform, being viewed over 30 million times.
Three days later, deputies found another suitcase in the Duwamish Waterway. There were human remains in that one as well.
The remains were later identified as that of Lewis and Wenner.
The King County Medical Examiner's Office determined Lewis died from multiple gunshot wounds and Wenner died from a gunshot wound to the torso. Both on or about June 9, according to reporting by FOX 13 Seattle.
The investigation eventually led detectives to Dudley.
The two victims had been renting a room from Dudley since December 2019, according to documents. Prosecutors said Dudley became angry with the two of them over rent payments.
By the time Dudley was arrested Aug. 19, 2020, he had over two months to "clean up his home," prosecutors told the juror during the trial.
Bullet holes in the apartment had been repaired and painted over shortly before investigators searched his home.
Police never found the gun used in the shootings, but found a small smudge of Wenner's blood in the bedroom where investigators believe one or both victims were dismembered.
The suitcases were later determined to belong to Dudley.
The state also used cell phone data during trial to show that the night of the reported shooting, Lewis's phone stopped sending texts. They similarly used data to show that Dudley was near the vicinity of Alki Beach the day before the grisly discovery of the remains.
He was found guilty by a jury on Dec. 6, 2022 and sentenced to 560 months in prison on Friday April 7, 2023.
Copyright 2023 KPTV-KPDX. All rights reserved.