2 arrested after overnight hit-and-runs in Wash. Co.
Deputies catch two suspects after they ran from the scene
Published: Apr. 15, 2023 at 10:51 AM PDT
WASHINGTON COUNTY, Ore. (KPTV) - Two drivers were arrested after two hit-and-run crashes in Washington County early Saturday morning, according to the Washington County Sheriff's Office.
WCSO said just before 12:30 a.m. Saturday, a driver tried to avoid a stop by a deputy at Southwest 209th Avenue and Southwest Johnson Street. The driver almost hit a car head-on and then crashed. The driver took off running.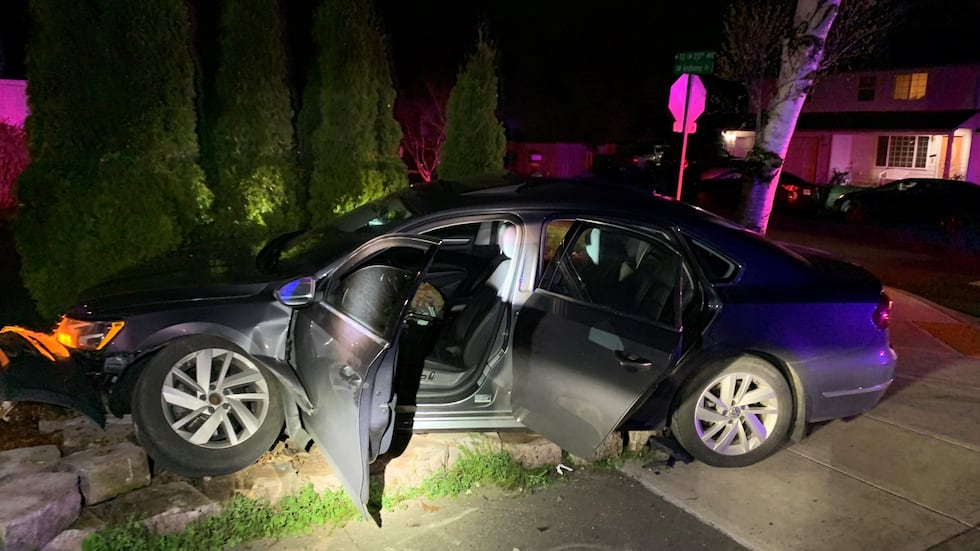 Deputies later found and arrested 22-year-old Carlos Ornelas. He is facing the following charges:
Eluding in a car and on foot

Hit-and-run

Reckless driving

Recklessly endangering

Criminal mischief

Five warrants
SEE ALSO: Suspect arrested for deadly Aloha hit-and-run; more victims possible
Deputies said at about 5:30 a.m., another driver crashed and ran from the scene. The driver hit a tree at Southwest 178th Avenue and Southwest Augusta Lane. A passenger was taken to a hospital with minor injuries.
Deputies said they found the driver trying to escape in another car. They arrested 24-year-old Michael Angel Diaz Vasquez. He is facing the following charges:
DUII

Felony hit and run causing injury

Criminal mischief
Copyright 2023 KPTV-KPDX. All rights reserved.