Motorcyclist dead after collision with TriMet bus in NE Portland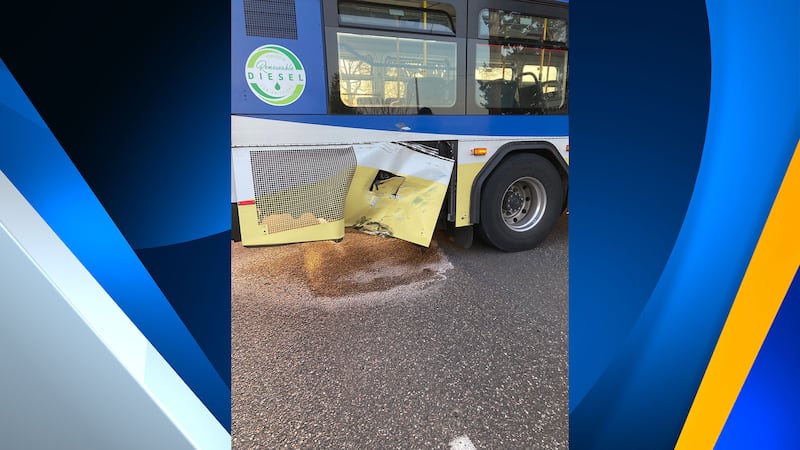 Published: Apr. 14, 2023 at 7:56 PM PDT
PORTLAND Ore. (KPTV) – The Portland Police Bureau says a motorcyclist has died after a crash involving a TriMet bus in the Cully neighborhood Friday night.
North Precinct officers responded at 6:36 p.m. following reports of a collision on Northeast Columbia Boulevard and Northeast 52nd Avenue. PPB says when officers arrived, they found the motorcyclist, identified as 41-year-old Jonathan D. Gilkey, dead at the scene.
According to officials, there were multiple people on the bus at the time of the crash, however, no passengers were injured.
SEE ALSO: 2 directors of Washington Co. programs arrested in child predator sting
The bus driver is cooperating with the authorities, PPB says.
During the investigation, Northeast Columbia Boulevard is closed both directions between Northeast 42nd Avenue and Northeast 60th Avenue.
Anyone with information is asked to contact the Traffic Investigations Unit at crimetips@police.portlandoregon.gov and reference case number 23-96709.
Copyright 2023 KPTV-KPDX. All rights reserved.