Missouri man sentenced for cattle fraud scheme that led to slaying of 2 Wisconsin brothers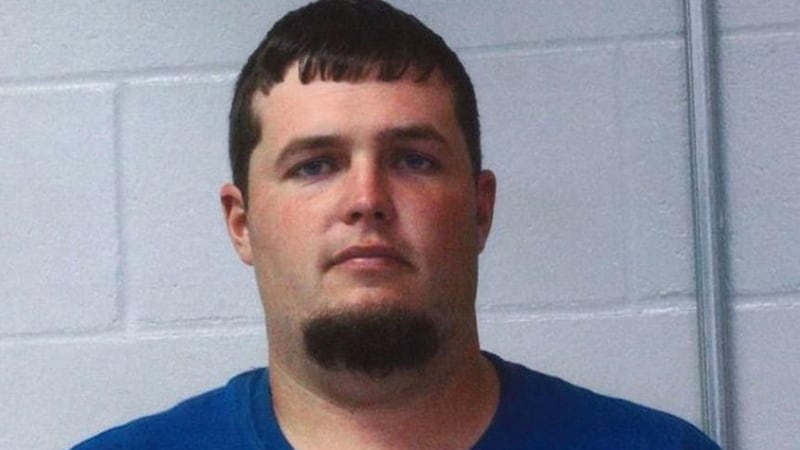 Published: Apr. 25, 2023 at 5:51 AM PDT
KANSAS CITY, Mo. (KCTV/Gray News) - A Missouri man has been sentenced in federal court on Monday for a $215,000 cattle fraud scheme, which he tried to cover up by murdering two brothers from Wisconsin.
Garland Joseph Nelson, a 28-year-old from Braymer, was sentenced to 32 years in federal prison without parole and ordered to pay $260,925 in restitution to the victims.
As the result of a separate state case, Nelson is also serving two life sentences for the murders of Nicholas and Justin Diemel. His federal sentence will be served consecutively to the state sentence.
On Oct. 4 of last year, Nelson pleaded guilty to one count of mail fraud and one count of being a felon in possession of a firearm. He admitted to defrauding a Wisconsin company, Diemel's Livestock LLC, of $215,000 via a cattle contract. Nicholas and Justin Diemel were principals in the company.
Nelson's mother had started J4s Farm Enterprises, Inc. and Garland Nelson was employed there. He agreed to take care of cattle that belonged to Diemel's Livestock, which invested and traded in livestock, by feeding and pasturing them. He also agreed to sell them and send Diemel's Livestock the proceeds, less the cost of raising the cattle.
The Diemels sent several loads of cattle to Nelson from November 2018 through April 2019. He sold some of them and did pay the Diemels. However, he also tried to kill many of their cattle and fraudulently billed the Diemels for feed and yardage for dead cattle.
Nelson admitted to not properly caring for the cattle due to incompetence, neglect or maltreatment. Hundreds of calves entrusted to him died. He fed the cattle inadequately and poorly - for example, dropping feed bales in a pasture but not removing the plastic covering, so calves ate the plastic and died).
Throughout spring of 2019, Nicholas Diemel pressed Nelson for payment and didn't send more more animals to Nelson while awaiting payment.
In June 2019, Nelson sent the Diemels a bad check for $215,936 while his bank account had a balance of 21 cents. The check had also been intentionally torn or damaged so it couldn't be cashed. This was done in an effort to deprive the Diemels of their cattle or money and prevent them from recovering either.
Nelson then told the Diemels that they could come to Missouri to get their money, and Nicholas Diemel bought two round-trip tickets on July 17, 2019. On July 20, the Diemel brothers arrived in Kansas City, and the next day drove to Nelson's mother's farm in Braymer. His mother and relatives were away in Branson for the weekend, so he was alone at the farm.
Nelson killed both brothers and tried to dispose of their bodies. Investigators later found their remains.
On Sept. 30 of last year, Nelson pleaded guilty to two counts of first-degree murder in Johnson County, Missouri. He was sentenced to life in prison without parole for each count and those life sentences were set to run consecutively.
In July 2019, Nelson was in possession of a Marlin 30-30 rifle and ammunition. It is illegal for a convicted felon to possess a gun or ammunition. In 2015, Nelson received a federal felony conviction for a different cattle fraud scheme that resulted in the victims losing more than $262,000. He also had two state felony convictions for passing bad checks.
Court documents state that Nelson engaged in at least two more cattle fraud schemes.
Copyright 2023 KCTV via Gray Media Group, Inc. All rights reserved.