Suspected drug trafficker arrested after meth, fentanyl found during Salem traffic stop
Published: Apr. 25, 2023 at 10:55 AM PDT
SALEM, Ore. (KPTV) - A suspected drug trafficker was arrested in Salem after a traffic stop led to the discovery of a large amount of drugs.
On Sunday, at about 9:15 a.m., an Oregon State Police trooper stopped a car for a traffic violation on Interstate 5 near Salem. The trooper saw signs of criminal activity and asked for consent to search the vehicle. OSP said the driver, identified as 22-year-old Miguel Cruz-Barrales, denied consent but admitted to bringing in marijuana from California.
OSP says K-9 Titan was brought in and alerted to a large duffel bag in the trunk. Inside the bag, troopers found 51 pounds of methamphetamine, 31 pounds of powdered fentanyl, nine pounds of cocaine, and two pounds of heroin.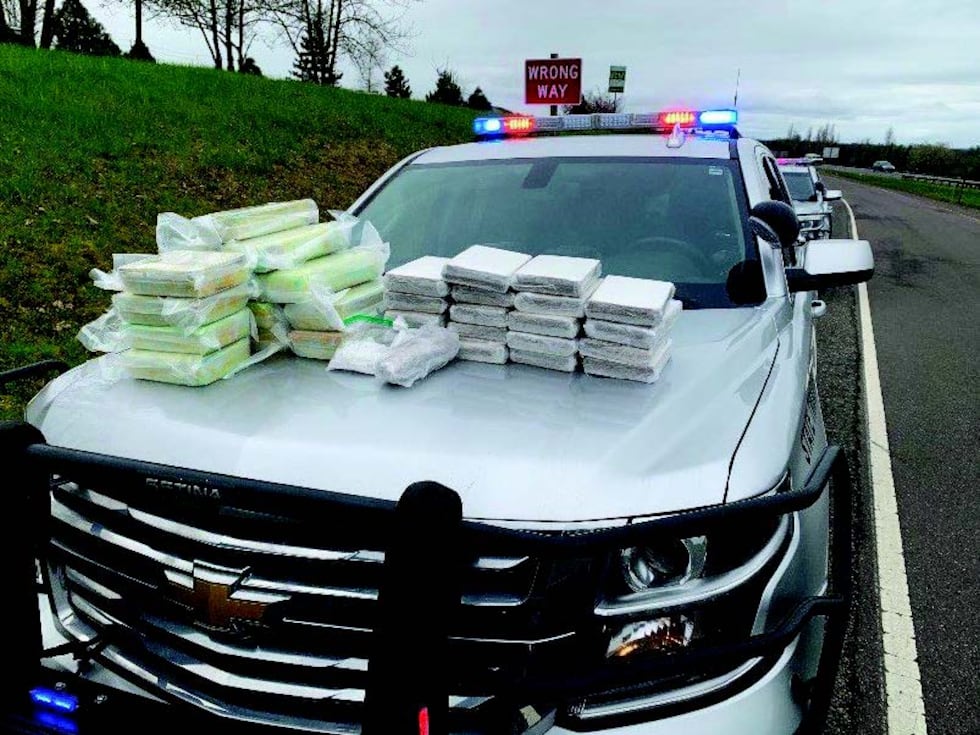 Cruz-Barrales was arrested and charged with possessing with intent to distribute fentanyl and methamphetamine.
SEE ALSO: 100K fentanyl pills, heroin seized during traffic stop in La Grande; man arrested
The U.S. Attorney's Office - District of Oregon said Cruz-Barrales made his first federal court appearance on Monday. He will remain in jail until further court proceedings.
No other details about the investigation have been released at this time.
Copyright 2023 KPTV-KPDX. All rights reserved.