Reward offered to find N Portland triple murder suspects
Published: Apr. 26, 2023 at 1:06 PM PDT
|
Updated: Apr. 26, 2023 at 1:07 PM PDT
PORTLAND, Ore. (KPTV) - The Portland Police Bureau and Crime Stoppers of Oregon are asking for the public's help finding the people who killed three people in the Portsmouth neighborhood last month.
On March 25, at about 12:20 p.m., officers responded to a shooting in the area of North Foss Court and North Foss Avenue. Police say several suspects on foot fired multiple times into a car, killing all three people inside.
Police say witnesses reported that the suspects ran from the shooting scene to a parked vehicle that then fled the area. No details about the suspects has been released at this time.
The three victims were identified as 17-year-old Eskender Tamra, 19-year-old Babu Daudi and 20-year-old Patrick Johnson. Daudi was a senior at Roosevelt High School and Tamra was a junior at Franklin High School.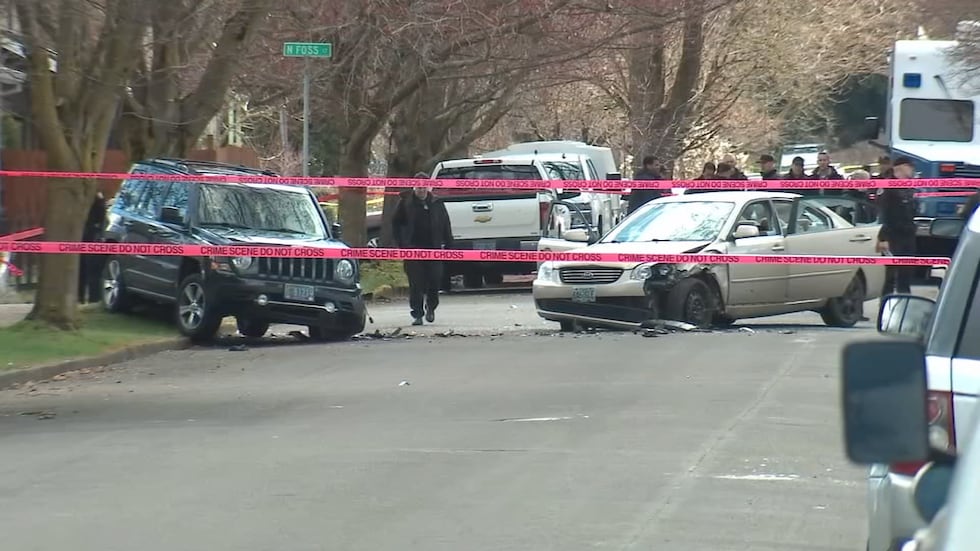 No other details have been released at this time. Investigators would like to hear from anyone with information about the deadly shooting.
Anyone with information about the case is asked to contact Detective Jason Koenig at Jason.Koenig@police.portlandoregon.gov or 503-823-0889 or Detective William Winters William.Winters@police.portlandoregon.gov 503-823-0466. Please reference case #23-77440.
Crime Stoppers is offering a reward of up to $2,500 for information, reported to Crime Stoppers, that leads to an arrest in this case. To submit a secure and anonymous tip, click here.
Copyright 2023 KPTV-KPDX. All rights reserved.