Man in stolen SUV crashes into multiple vehicles while fleeing Hillsboro police
Published: May. 5, 2023 at 11:21 AM PDT
HILLSBORO, Ore. (KPTV) - A 45-year-old man was arrested Thursday afternoon after he crashed into multiples vehicles while fleeing officers, according to the Hillsboro Police Department.
At about 4:45 p.m., officers were called out to the Shari's off Northwest 185th Avenue and Town Center Drive. Police say a 911 caller reported their stolen vehicle, a black Ford Expedition, was parked outside with a man in the driver seat.
SEE ALSO: Tigard couple indicted for abusing children 'over many years' in home, sheriff says
Officers tried to stop the SUV in the parking lot but the suspect, identified as Jacob Forrest, drove over a berm and the sidewalk. Forrest then entered traffic on NW 185th Avenue and collided with multiple vehicles.
After the stolen SUV was t-boned by a pickup truck, police say Forrest ran out and was caught by officers a short distance away.
A total of four vehicles were damaged. Police say one person suffered minor injuries.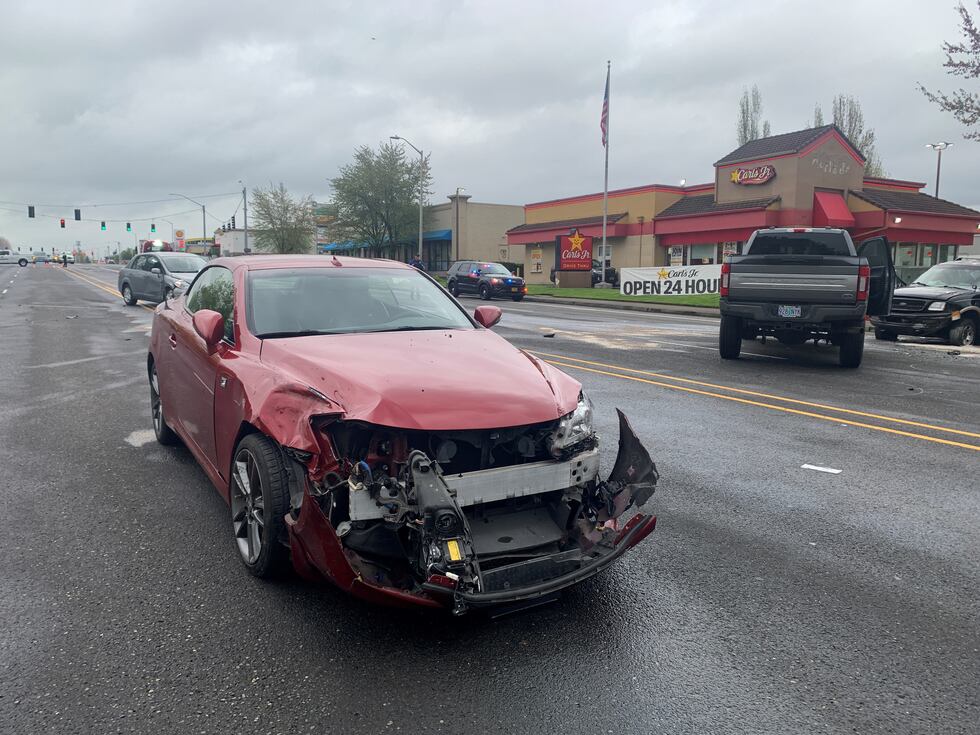 Forrest, who police say has multiple outstanding felony warrants, was arrested for felony and misdemeanor elude, hit and run vehicle injury, reckless driving, reckless endangering, violation of restraining order, and failure to report as a sex offender.
Copyright 2023 KPTV-KPDX. All rights reserved.