Portland Trail Blazers win No. 3 pick in 2023 NBA draft lottery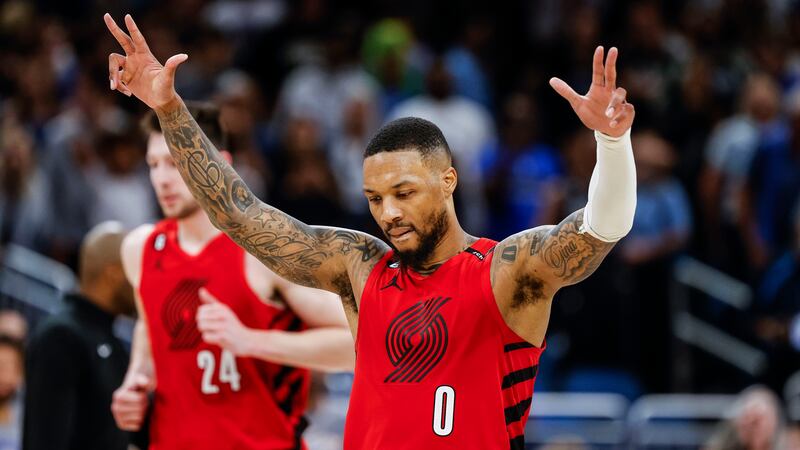 Published: May. 16, 2023 at 6:27 PM PDT
PORTLAND Ore. (KPTV) - The Portland Trail Blazers won the number three pick in the 2023 NBA Draft lottery on Tuesday.
The Blazers' fifth-worst record in the league earned them a 10-and-a-half percent chance of striking it rich at number one, the fifth-best odds for the top spot, better than 42 percent for a top-four pick.
Now we know, the big 7′4″ phenom from France won't be left on the board when the Blazers are on the clock in June.
Victor Wembanyama, the much-hyped slender Frenchman center who can slash and shoot, is looking at a trip from his home in Paris to San Antonio.
"Wemby" is thought to be the best player to enter the league since LeBron James two decades ago.
So, unlike in 2007, no such luck with Brandon Roy representing Rip City at the NBA draft lottery held Tuesday evening in Chicago.
One year ago, the Blazers picked 19-year-old Shaedon Sharpe at number seven overall. Damian Lillard has already said, basically, playing with one teenager at a time is enough for a seven-time all-star.
Dame will be 33 years old this season.
So, will the Blazers actually use their lottery pick for a player or package it up along with the number 23 they received from New York in the trade with the Knicks for Josh Hart to give Lillard a real number two star?
The biggest offseason for the Blazers in many years is here.
General Manager Joe Cronin is on the clock.
Copyright 2023 KPTV-KPDX. All rights reserved.