Pair of brothers found dead after raft flipped on Clackamas River last week
Sheriff's office warns about dangerous river conditions
Published: May. 21, 2023 at 12:30 PM PDT
|
Updated: May. 26, 2023 at 12:30 PM PDT
CLACKAMAS COUNTY, Ore. (KPTV) - Two brothers who went missing May 19 after their raft flipped on the Clackamas River have been found dead as of Thursday, according to the Clackamas County Sheriff's Office.
At about 10 a.m. Thursday, a family member using a drone found the body of the second missing brother about half a mile downriver from where the raft flipped and notified authorities. A sheriff's office dive team recovered the body.
The first brother found on Tuesday had initially been identified as 64-year-old Vasiliy Zagreychuk of Gresham, but authorities have since determined the man found earlier in the week was the older brother, 65-year-old Vladimir Zagreychuk of Portland. (The sheriff's office has variously reported the brothers' ages as ranging between 64 and 67. The ages listed in this article are the latest numbers as reported.)
The man found Thursday has now been identified as younger brother Vasiliy Zagreychuk.
Vladimir Zagreychuk's body was found around 1:30 p.m. Tuesday, nearly three miles downriver from the rope crossing where the pair of brothers were last seen on May 19. Deputies said a dive team recovered the man's body from a tangle of logs blocking a portion of the river.
PREVIOUS REPORTING
On May 19, deputies responded to the report of two missing people who were trying to cross the Clackamas River to get to Austin Hot Springs.
A 61-year-old man who survived told deputies the group was on the river when their raft flipped, sending all three men down the river. The survivor searched the area but was unable to find the other two.
SEE ALSO: Parking complaint triggers manhunt near Damascus
The missing men's vehicle was found on a Forest Service road. When it was determined they still were missing, the Clackamas County Search & Rescue team responded. They were challenged by diminishing daylight and swift, extremely high water. They searched overnight and into Saturday morning but could not find the missing men. They were assisted by Mountain Wave Search & Rescue, a Hood River County Sheriff's Office aircraft and drones.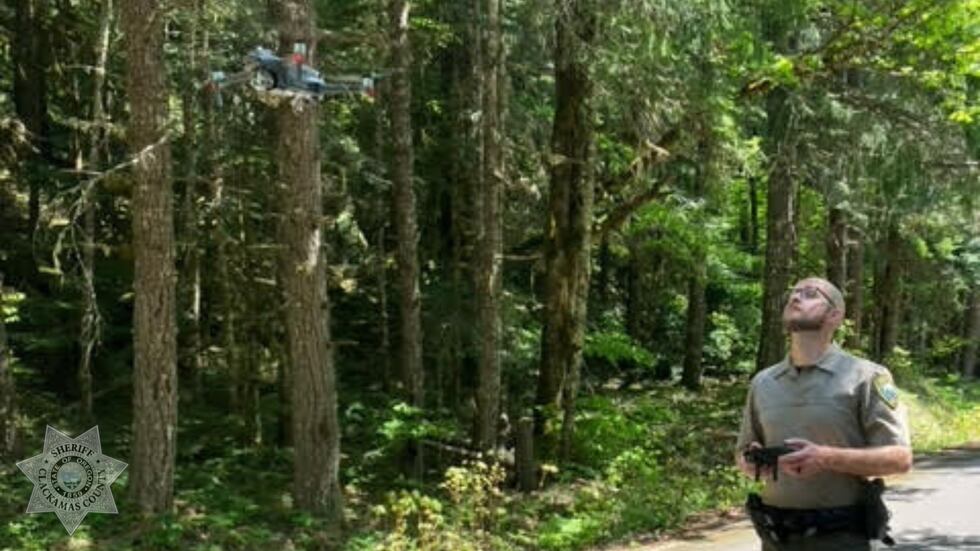 The sheriff's office is warning people to use caution when on the Clackamas River because of high water levels, fast currents and cold water. Austin Hot Springs is private property and closed to the public.
Copyright 2023 KPTV-KPDX. All rights reserved.