Man dies in fiery tanker truck crash in Lyons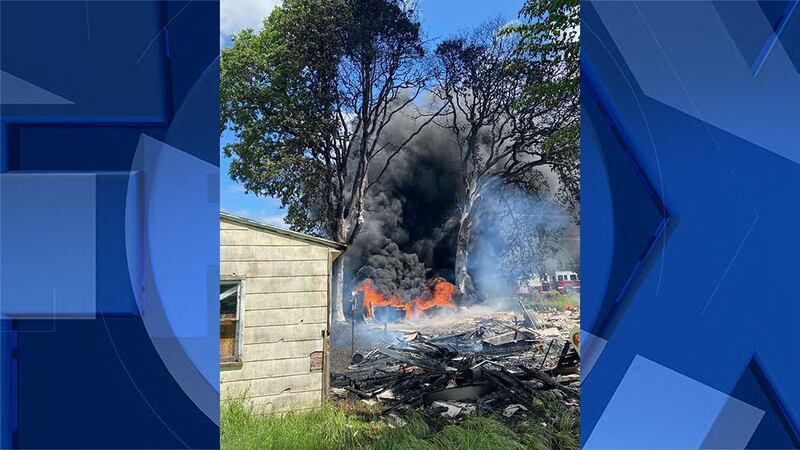 Published: May. 24, 2023 at 10:49 AM PDT
LINN COUNTY, Ore. (KPTV) - A 63-year-old man died after a tanker truck crashed and caught fire in Lyons on Tuesday morning, according to the Linn County Sheriff's Office.
Just after 10:30 a.m., emergency crews responded to a crash in the 4600 block of Lyons Mill City Drive. Deputies arrived to the scene and found a tanker truck fully engulfed with flames spreading to trees, vegetation, and an abandoned home.
The driver of the vehicle, identified as Steven Froemke, of Lebanon, died at the scene.
The sheriff's office said an investigation revealed Froemke was driving east on Lyons Mill City when he lost control on a corner and drove off the road, causing the tanker truck to crash into a tree and catch fire.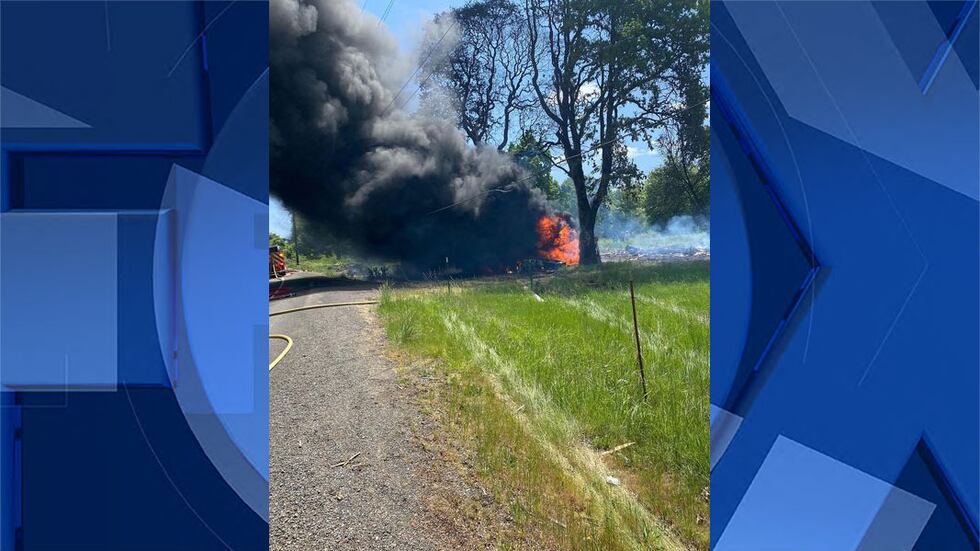 Hundreds of gallons of fuel spilled and continued to burn for hours. Fire and hazmat crews worked to prevent the fire from spreading. The sheriff's office said there is no indication the water supply in the area is contaminated.
The sheriff's office said it is not known at this time what caused Froemke to leave the roadway, but there is no indication of impairment.
The roadway was closed for multiple hours during the investigation.
Copyright 2023 KPTV-KPDX. All rights reserved.