One more 90 degree day before temperatures back down into the upper 70s
Still no rain in the extended forecast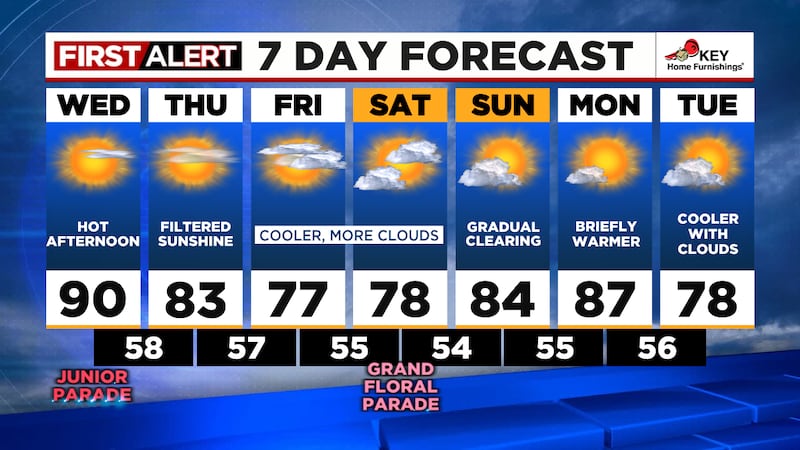 Published: Jun. 6, 2023 at 3:05 PM PDT
The heater has been turned up! Some areas are up to 11 degrees warmer at 3pm than the same time yesterday and things are still on track to reach the low 90s before it starts to cool back a bit. Overnight it will be on the warmer side than average with lows in the upper 50s to low 60s, something we haven't seen in almost two weeks. Tomorrow will not be as hot due to a few high clouds filtering the sun and not as warm up in our upper levels. It could still reach the 90s for some of us, but upper 80s for most, especially in the valley.
Starting Thursday, cooler upper-level air moves in and hangs around for a couple of days, but it's not cool enough to get us back to average. The coolest days will be Friday and Saturday with highs in the upper 70s. Pretty much every model has backed off on the chance for showers on Saturday so it looks like we will continue the dry streak.
Today is the 22nd day in a row with no measurable precipitation and nothing in our extended forecast.
Copyright 2023 KPTV-KPDX. All rights reserved.