Astronomical summer starts off right on track in the mid-70s
Warmer temperatures, mid to upper 80s, later this week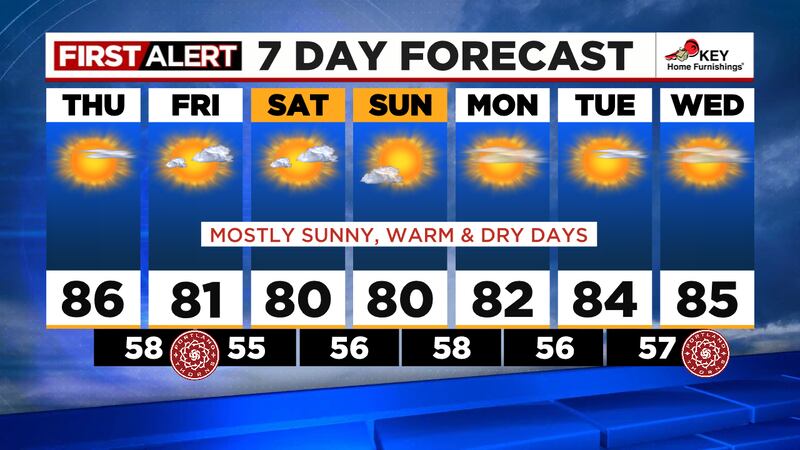 Published: Jun. 21, 2023 at 3:02 PM PDT
Happy Summer Solstice,
The first day of astronomical summer has not disappointed. Mostly sunny skies usher us into the evening with temperatures right on track with average getting into the mid-70s before we start to cool down. The bottom line is the next week looks very sunny, warm and dry. At this point everything looks to point highs in the low to mid-80s all week, with a chance to eventually get back into the 90s, but that's past our 7-day forecast so there is PLENTY of time for that to change and we'll keep an eye on it and adjust temperatures as we go. Overnight temperatures will be at or above average in the mid to upper 50s all week.
There is a very weak upper level low passing just below us this week. As it tracks to the NE we could see a sprinkle or two getting tossed off the back side (NW quadrant) of the low on Friday, but nothing I would cover up my outdoor furniture for.
Copyright 2023 KPTV-KPDX. All rights reserved.