4 Oregon sheriffs join DeSantis coalition declaring 'Southern Border Crisis'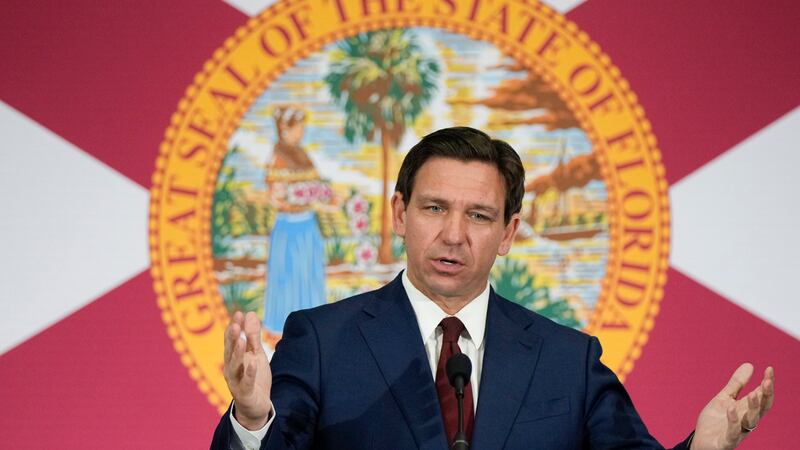 Published: Jun. 22, 2023 at 11:00 AM PDT
PORTLAND Ore. (KPTV) - On Thursday, Florida Governor Ron DeSantis announced the formation of a nationwide coalition of numerous sheriffs, including four in Oregon, to work together to safeguard American communities from the effects of what they describe as "the ongoing crisis at the southern border."
The 90-sheriff coalition includes Oregon sheriffs from the counties of: Douglas, Gilliam, Malheur, and Polk.
The law enforcement officials support the claim that the federal government "failed in its responsibilities to secure our nation's borders" and highlight the record 2.4 million migrant encounters in FY 2022 as well as the more than 1.6 million encountered so far in FY 23.
"The consequences of the federal government's abdication are being felt across the nation. Cartels and gang members are bringing record levels of fentanyl and other drugs into our communities as our officers work around the clock to battle these criminal institutions," they say.
"As Sheriffs, we are thankful that Florida has recognized the crisis at our border and we are partnering with the Sunshine State to bring law and order back to our streets."
The sheriffs applaud DeSantis, a candidate for president in 2024, for establishing an anti-smuggling task force, sending highway patrol and the National Guard to the border, and starting a program to transport illegal immigrants to states that have "sanctuary" laws, most recently California.
Since the closure of Title 42 on May 11, the Biden administration has claimed that it is reestablishing an asylum system that had been destroyed by the previous administration.
Copyright 2023 KPTV-KPDX. All rights reserved.