Mild weather ahead for the region
Good chance to end the month below average for total rainfall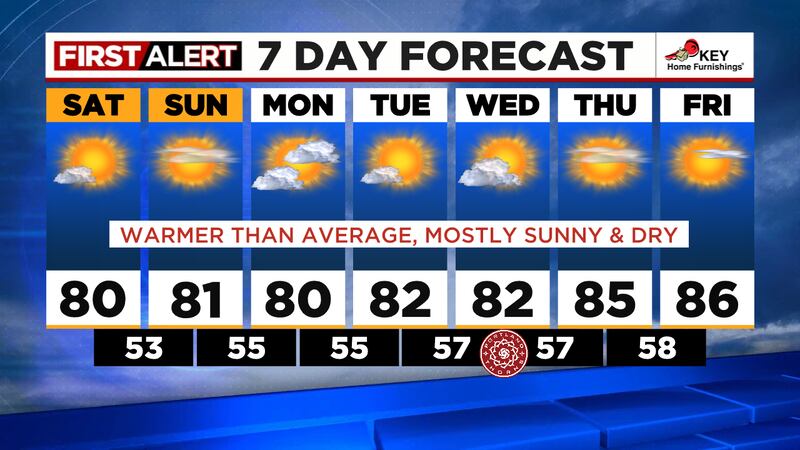 Published: Jun. 24, 2023 at 5:11 AM PDT
Good morning,
After a little thunderstorm and shower activity last night, it calmed down and cleared up. We topped out yesterday at 85 in the metro area. Despite the warm day we're starting this morning on the cooler side. Temperatures will follow this trend today with highs in the upper 70s to low 80s. Our friendly weak trough hangs out through the weekend and into the middle of next week. This helps our highs stay mild slightly above average for several days in the upper 70s to low 80 range. Once we hit Thursday a little warmer air moves in from the high pressure systems sitting a ways out in the Pacific. This will increase our temperatures by a few degrees getting us into the mid-80s headed into the weekend. Longer range models are still pointing to 90 degree days, but those keep getting pushed out as new model runs come in.
A few locations east of the Cascades have a slight chance for thunderstorms this afternoon, once that passes there's no indications of any precipitation for a while. If that high pressure system hangs out where it is to our west for as long as it looks like it will be there, we will end the month with no additional precipitation and a little more than a half inch below average for the month in totally accumulation.
Copyright 2023 KPTV-KPDX. All rights reserved.