Morning clouds for the next few days, warmer highs starting midweek
Possible 90 days in the extended forecast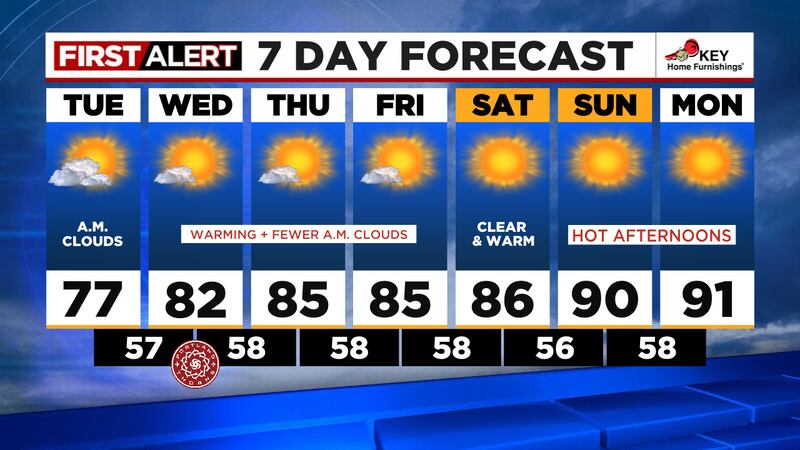 Published: Jun. 26, 2023 at 2:38 PM PDT
Happy Monday to you all,
Today has been cooler as promised. We are still on track to top out in the upper 70s with a few clouds hanging around tonight and again a bit thicker through tomorrow morning. Areas of the coast will see some morning drizzle again and we will continue with the sunshine breaks by afternoon with highs again in the upper 70s to low 80s. The rest of the week will be a wash, rinse, repeat with a few morning clouds and temperatures slightly warmer in the low to mid-80s. There are still indicators showing a chance to get back into the 90s even though they keep getting pushed back, it's now a bit closer and within our 7-day forecast.
We're not seeing any indication of rain other than the chance for thunderstorms to the east of the Cascades today and again tomorrow. This means we will end the month nearly a half inch short on our typical June accumulation.
Copyright 2023 KPTV-KPDX. All rights reserved.