Police identify 26-year-old man killed in NE Portland hit-and-run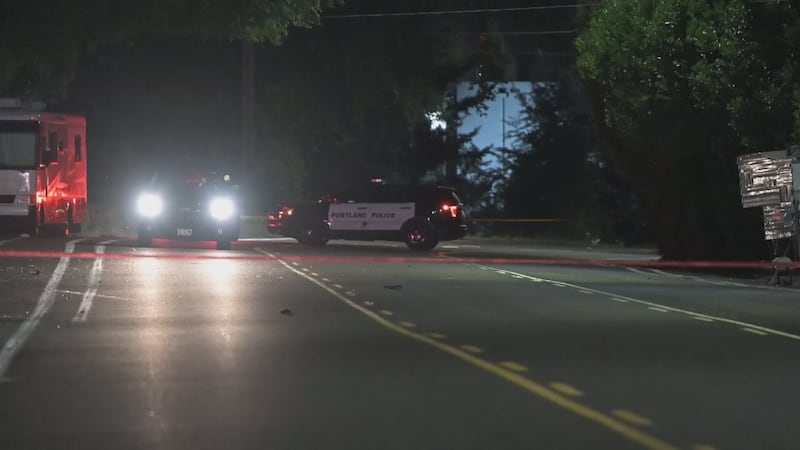 Published: Jul. 3, 2023 at 12:46 PM PDT
PORTLAND, Ore. (KPTV) - The man who died in a hit-and-run crash in the Sunderland neighborhood last week has been identified by Portland police.
Travis Philmlee, Jr., 26, died on the evening of Thursday, June 30, after being hit by a car at Northeast 33rd Drive and Northeast Elrod Road.
RELATED: Man killed in hit-and-run crash in NE Portland
Police say an investigation revealed people in a "lifted" white pickup truck were throwing fireworks out onto the street as they were driving up and down NE 33rd Drive. Philmlee, as well as others, came out of nearby RVs and into the street to confront them. An unknown person got into a car described as a black or silver sedan and drove after the pickup truck. The pickup driver swerved to avoid Philmlee in the street, but the sedan hit and killed Philmlee. The driver of the sedan took off after the crash.
Police are now trying to find the people who were in the pickup truck and the driver of the sedan.
Anyone with information about the suspects or vehicles is asked to contact crimetips@police.portlandoregon.gov, attention: Traffic Investigations Unit and reference case number 23-171259.
Copyright 2023 KPTV-KPDX. All rights reserved.